Seastar is an accessible holiday home located on the seafront in Deal, Kent. I have been to Seastar 3 times now, the most recent of which was in August 2020 for one week. 
The house
Seastar is fully wheelchair accessible and has five bedrooms on two floors which can accommodate eight people.
There are four bedrooms downstairs, and the living room, kitchen/dining area, and a master bedroom upstairs.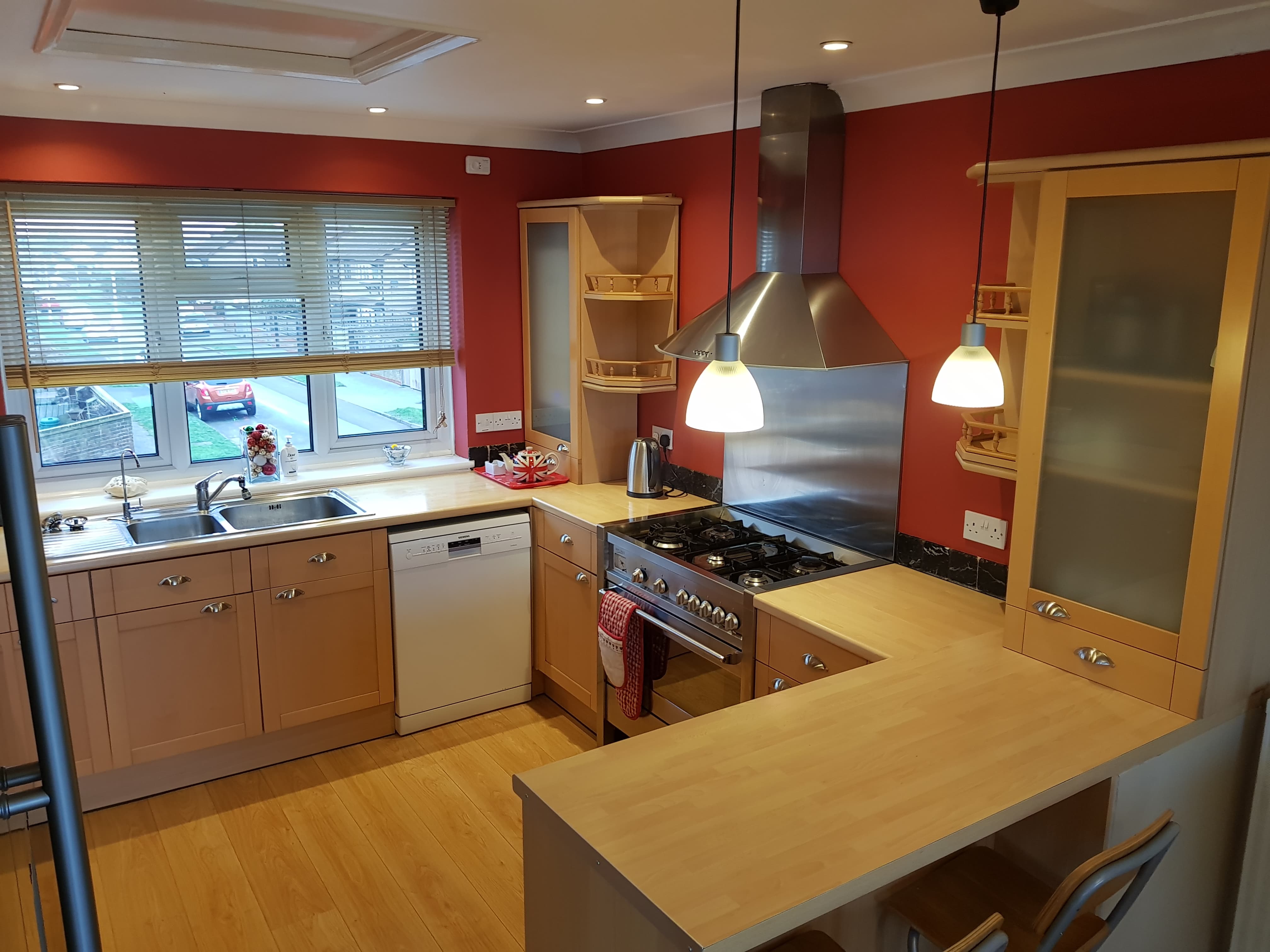 A spacious accessible bedroom is on the ground floor which contains a ceiling hoist, electric profile bed, a wet room with a shower chair, roll-in shower and toilet. There is a through-floor lift that goes up from the accessible bedroom to the upstairs.
The living room is very spacious, and there are big windows which give a magnificent view of the sea. The house is right on the seafront, so it is quite literally a stone's throw away from the beach.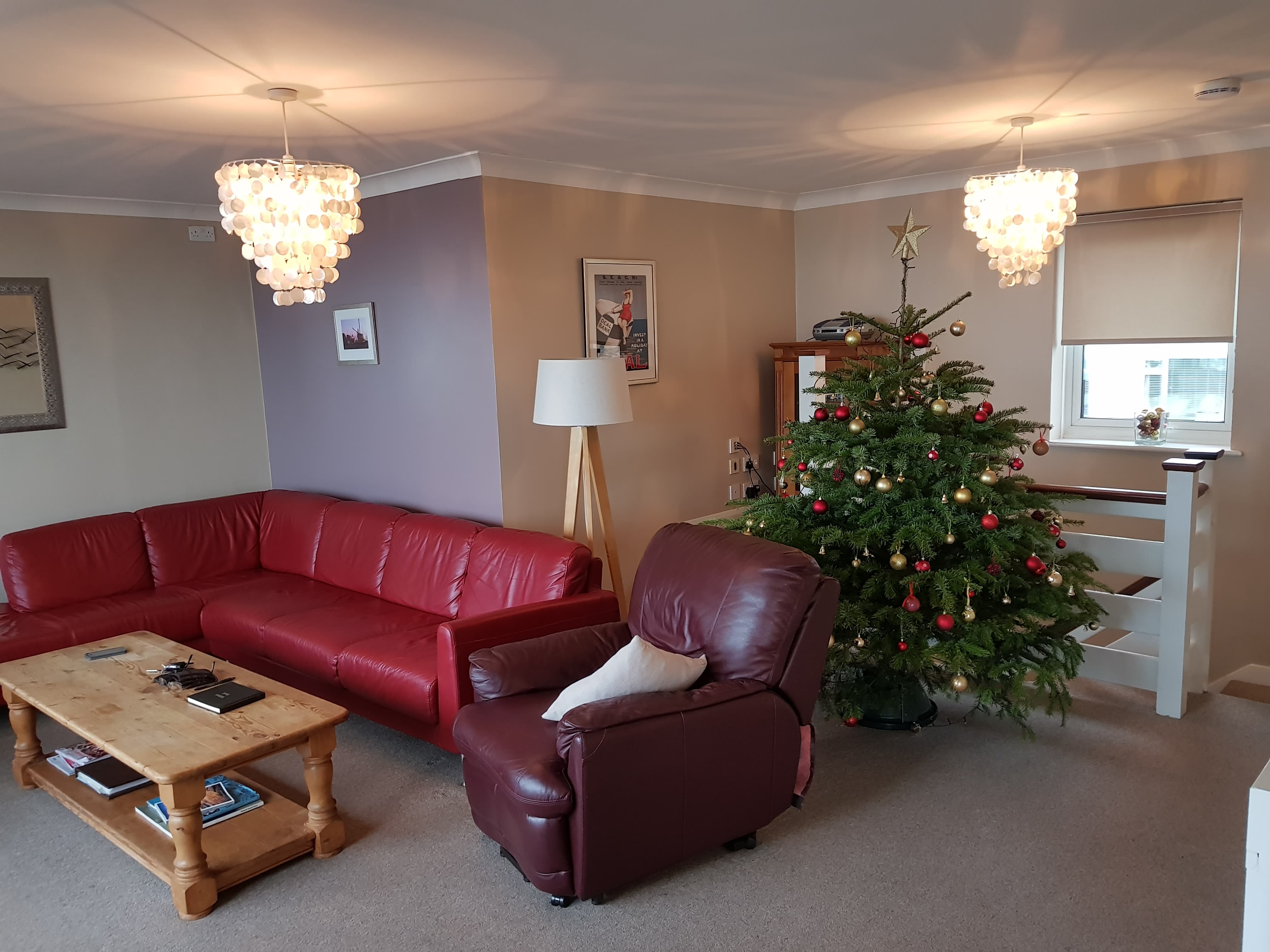 The kitchen and dining area are next to the living room, which is open plan. Patio doors lead out onto a decking area overlooking the beach. Down a ramp, there is a boardwalk area where you can sit at a picnic table to eat breakfast or lunch or whatever.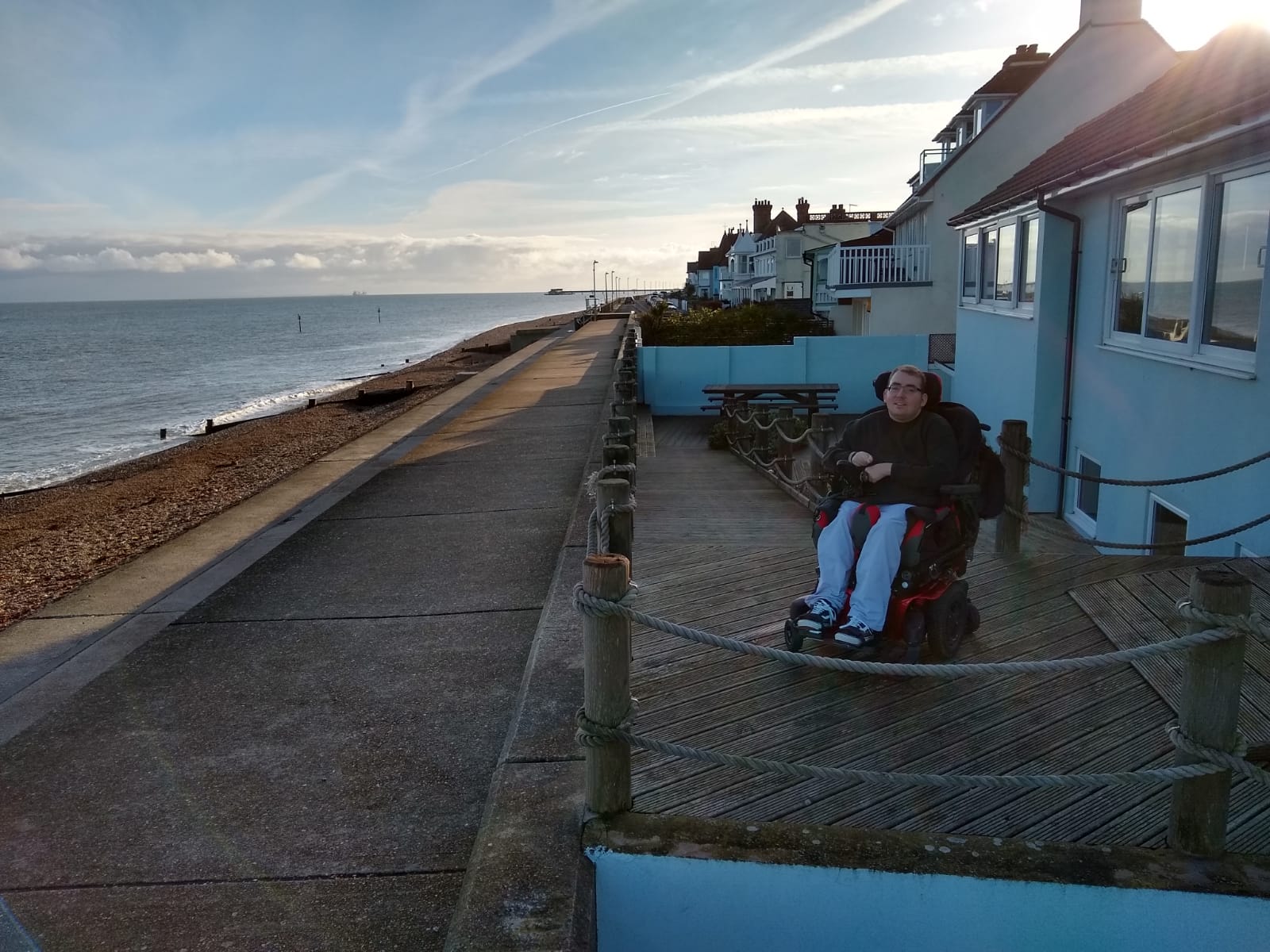 Around the front of the house, there is an enclosed walled courtyard with a washing line and a barbecue. It's a nice place to relax in quiet seclusion.
The owners also allow well-behaved pets to stay in the house. We brought our two cocker spaniels along with us, and they seemed to enjoy the week as well.
There is a concrete walkway running along the edge of the beach that goes right down to the pier. Unfortunately, there a step from the boardwalk at the back Of the house down to The walkway. So wheelchair users can't get down that way. But you can go along the street and around the corner to get onto the walkway through a gate.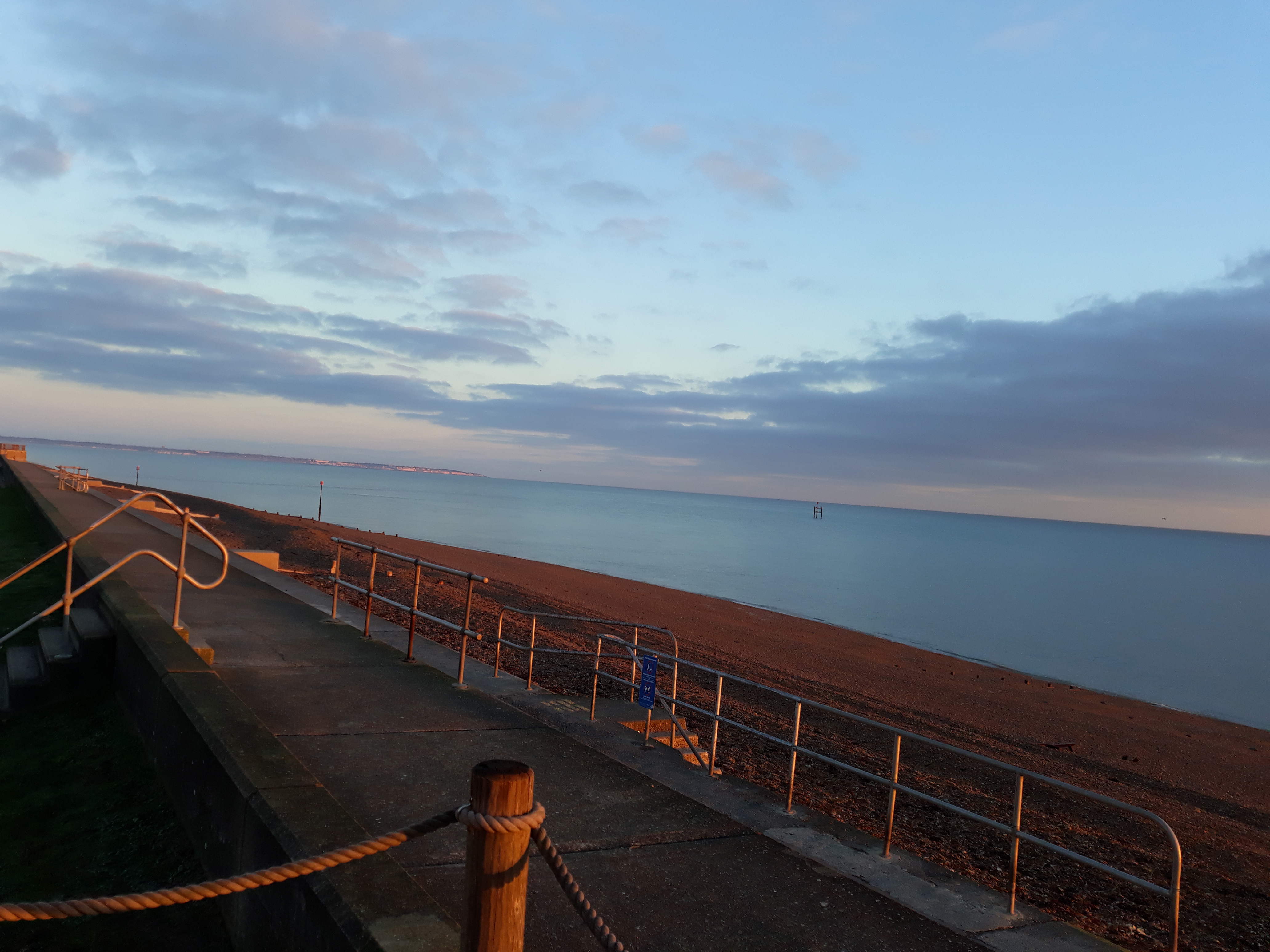 Entertainment
In the living room, there are a good number of choices for entertainment. There is a big widescreen TV and a DVD player available for use, with a good selection of DVDs. Netflix and other catch up services are available, and free Wi-Fi is also provided.
Covid considerations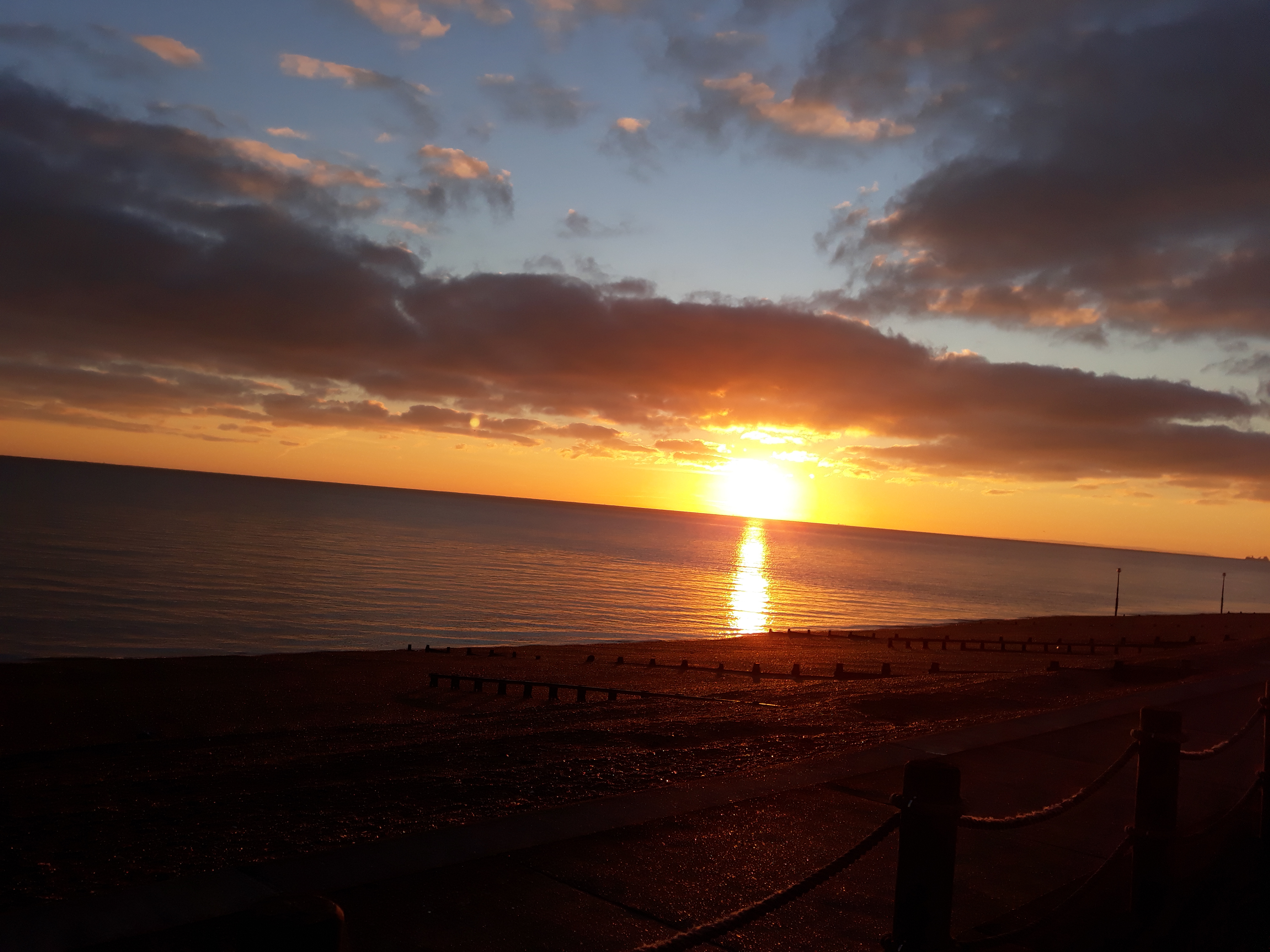 As this is 2020, we had the added complication of a pandemic to consider when deciding whether to go on holiday. We decided to go as Seastar as it has been certified as Covid safe. Everything was cleaned before we arrived. All the switches for the blinds were covered with plastic for easy cleaning. The TV remotes were each in their own plastic bag to ensure that they could be easily cleaned after each use. These measures gave me some extra peace of mind that the house was a clean environment.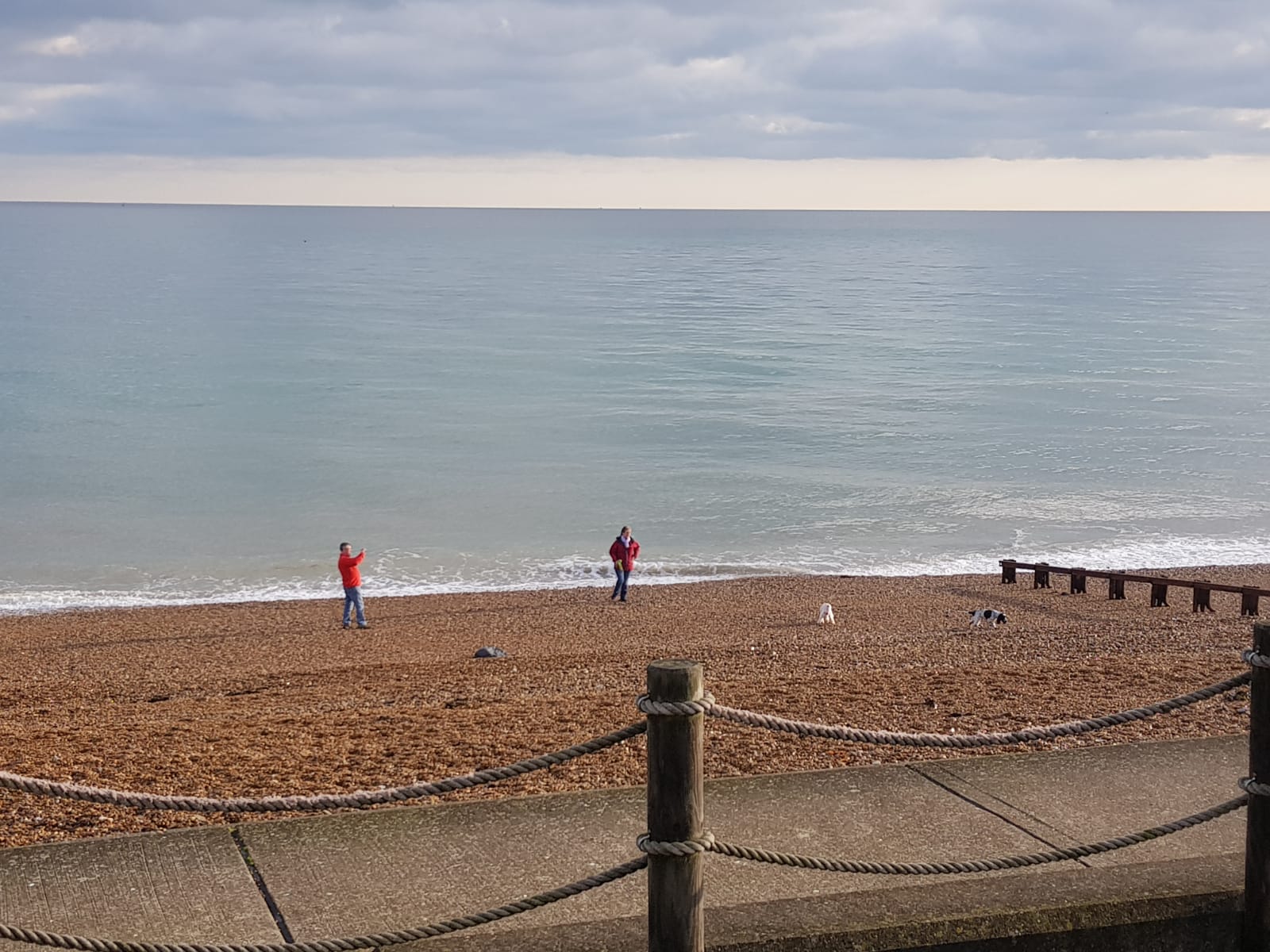 I chose not to visit any places indoors because of the virus. Instead, I just went to outdoor locations like nature parks, castle grounds, and woodland walks. I will be writing reviews of the places I visited in upcoming blog posts, so be sure to look out for those. On rainy days I just stayed in the house and watched movies.
Things to do in the area
There are lots of interesting places to visit in and around Deal or even further afield. As I mentioned above, I only visited outdoor places this time around like Walmer Castle Gardens, Lower Leas Coastal Park, and Samphire Hoe to name but a few.
There are also lots of museums which you could visit although you might want to do that when there is not a pandemic going on. I enjoyed just strolling along the seafront and going up Deal Pier. You can get a great view of the buildings all along the seafront from on the pier. 
Another thing I did was go looking for geocaches. If you not aware what geocaching is its basically like a treasure hunt, but the treasure is usually small plastic boxes filled with random stuff. People hide these caches, and then you look at the geocaching app or the website to see where they are and go hunting. It's quite a fun way of exploring the local area. I went searching for one in Deal; we walked for about a mile but all I found was a bottle cap. Apparently, that wasn't the cache but I couldn't see where the actual thing was.
Conclusion
Seastar is a fantastic holiday home for disabled people. It's accessible throughout, and it has all the equipment that you could need, including a hoist, electric profile bed, and a shower chair. It is in a prime location too for relaxing and watching the waves. I highly recommend Seastar if you want to have a staycation in Kent.
You might have to book at least 13 months in advance though, it's a popular place!
Visit the website for more information: http://www.kingsholidaycottages.co.uk/