In this post, I'm going to discuss the physical accessibility of the University of Leicester. I studied at Leicester Uni for five years doing an undergraduate degree in Interdisciplinary Science, followed by a Masters in Global Environmental Change.
Overall I enjoyed the experience, but there were a few challenges which I've written about before.
Some things may have changed since I graduated in 2015, but I still think my experience may be useful for other disabled students or those thinking about going to University.
Accommodation
The flat I stayed in during my five years at Leicester was part of a hall of residence named Bowder Court, and the flat number was DD2.
This flat was first created when I went to a science summer school at Leicester in 2005, which you can read more about here.
Before this summer school, the University didn't have any accessible accommodation. So to allow me to attend the University spent £70,000 modifying a flat to make it suitable for my needs.
The adaptations included making an ensuite wet room with a roll-in shower, a kitchenette, connecting an adjoining room for my carer, and installing a ceiling hoist and profile bed.
Once finished, DD2 had everything I needed. It was fantastic that the University spent so much money adapting the place for me, especially as I was initially only going to be there for a week. But the flat could be used by other disabled students after that, so it was an investment in the future too.
I'm actually quite proud of DD2 as it may not have even existed if I hadn't gone to that summer school back in 2005.
Here is an AccessAble guide about Bowder court with more details and photos of the interior of DD2.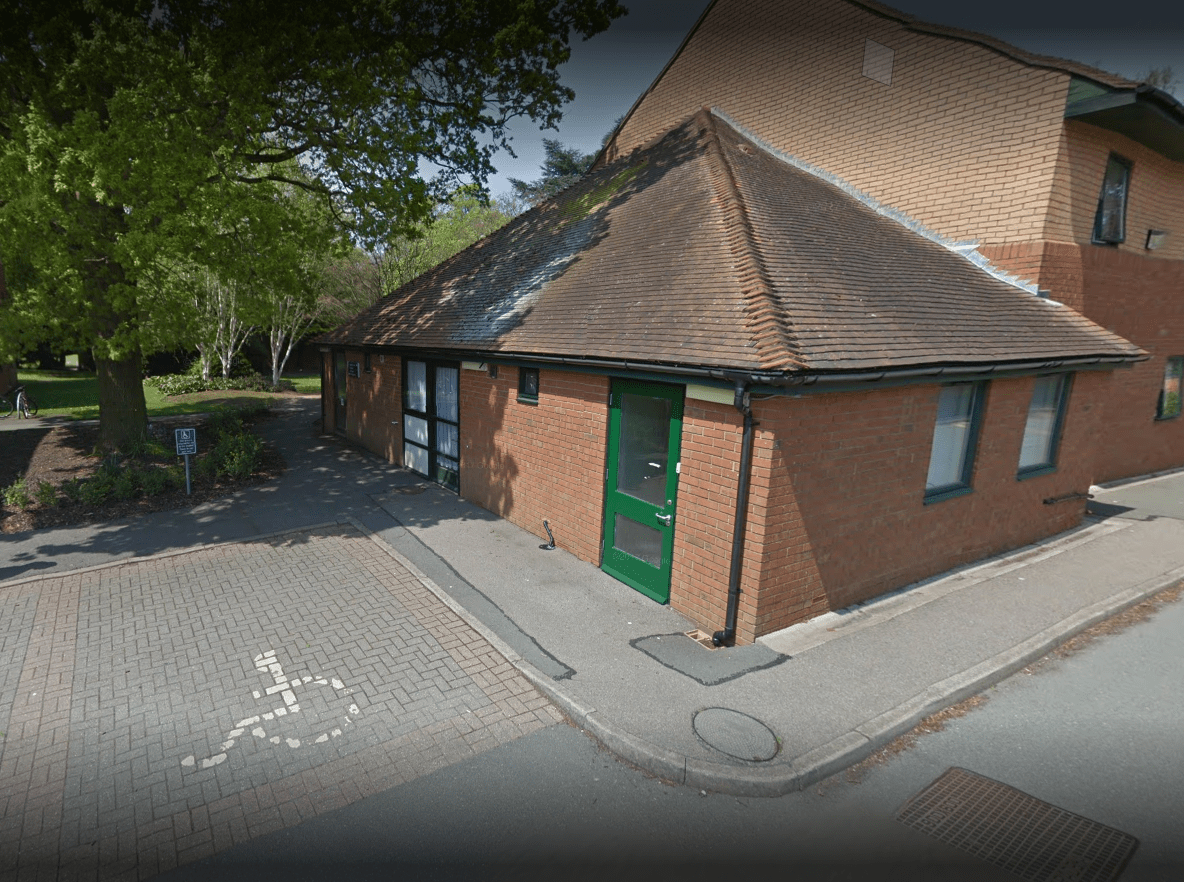 Accessibility Centre
The University of Leicester has its own accessibility Centre based in the library on campus. The accessibility centre contains many computers which are available for disabled students to use. Desks can be raised or lowered to make it easier to get under them.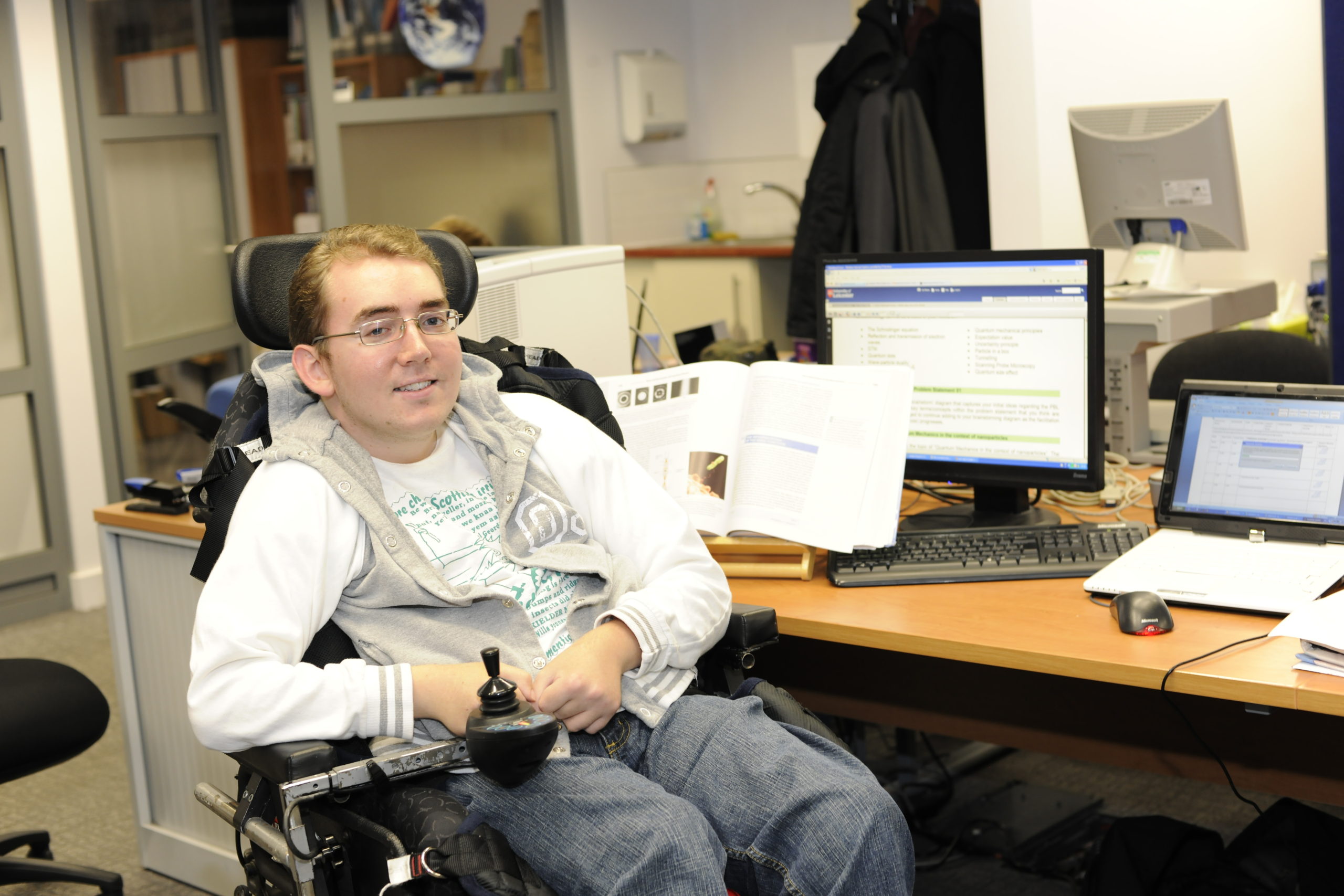 Using computers elsewhere in the library could be a bit problematic for me as the tables were usually too low.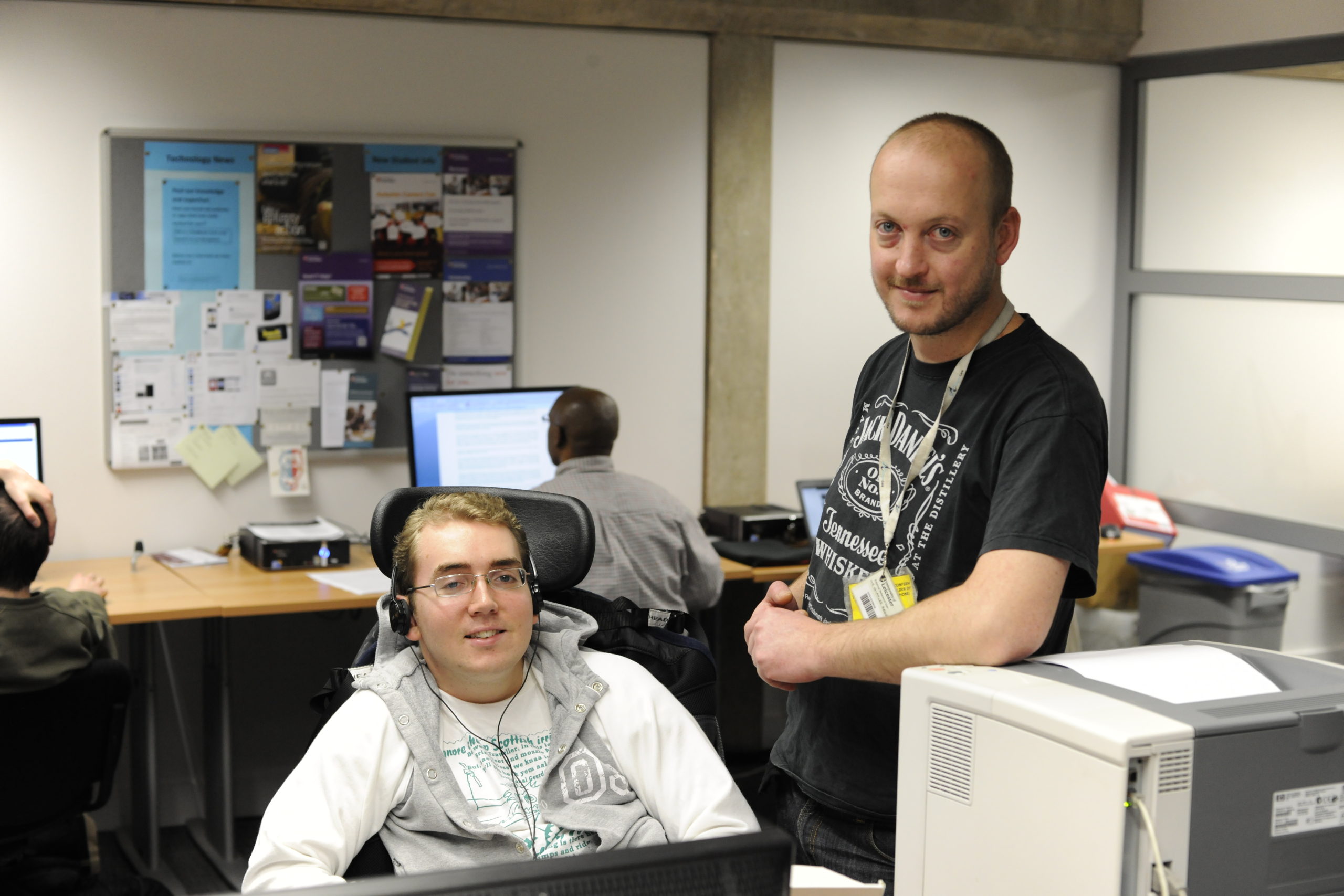 The accessibility centre staff were very good at sorting out any accessibility problems that might arise. The head of the Department, a lady called Paula, was excellent. She was very switched on and always tried her hardest to get whatever it was that we needed.
Visit the accessibility centre website for more information.
University of Leicester Campus accessibility
The University of Leicester campus was generally relatively easy for me to get around. There were a good number of dropped curbs, and the pavement was mostly flat. However, a lot of the buildings on campus are quite old, and so accessibility is not always great. There is lift access in all the buildings as far as I know,  but in some of them there are some narrow doorways which were difficult to get my powerchair through.
Physics department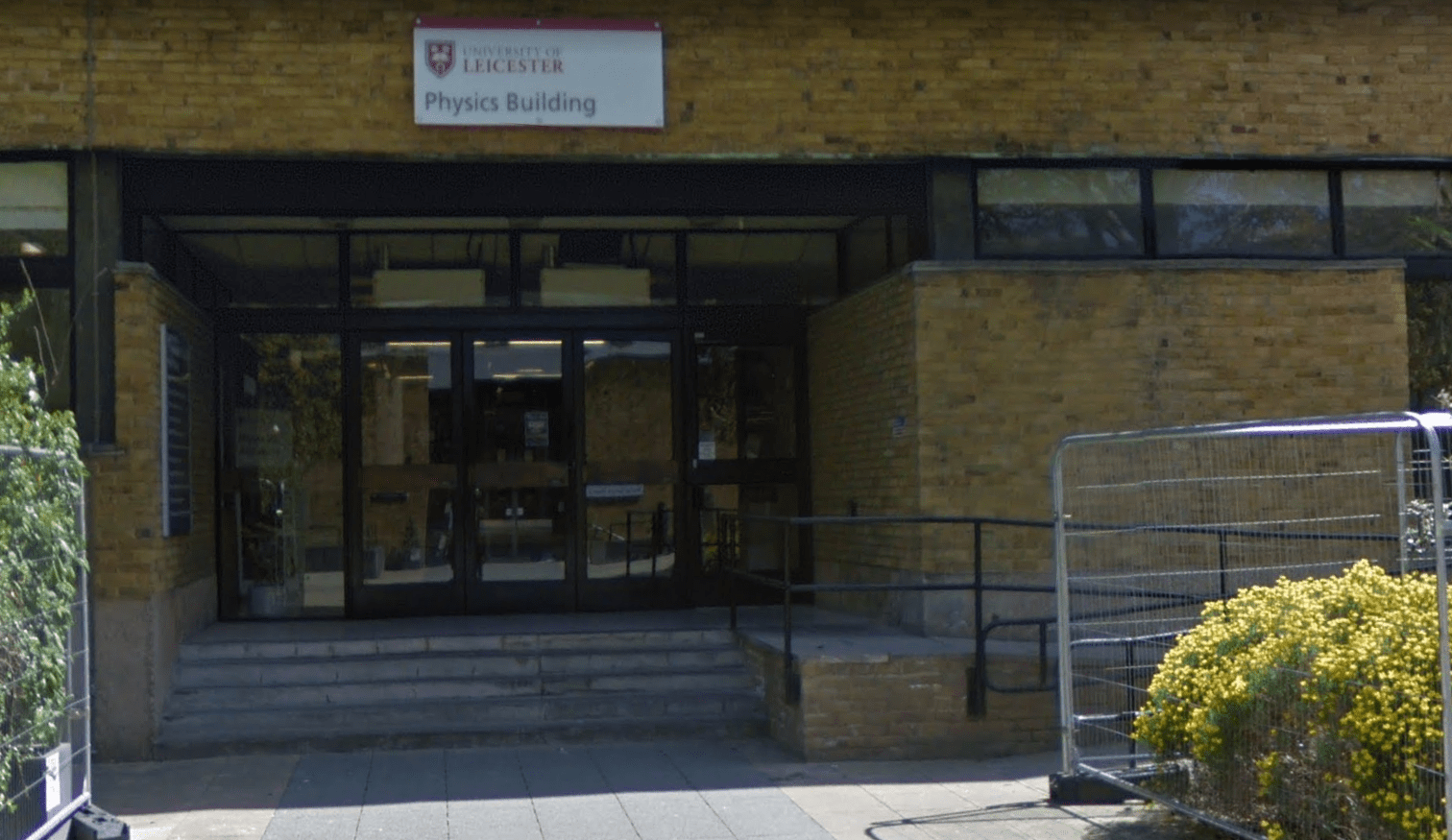 During my undergraduate degree, I was based in the physics department. It seemed to be a relatively old building, but it had decent accessibility. There was a ramp and automatic door at the front entrance, and lift access to upstairs.
In some lecture theatres, it was difficult for me to get to the front because of the way the desks were arranged. So it was hard to hear what the lecturer was saying.
They had an accessible toilet on the ground floor in this Department, and they even installed a ceiling hoist in it, which was great.
Unfortunately, I spent most of my time on the upper floor, where there wasn't an accessible toilet. So instead I had to go into the standard toilet. I couldn't get into any of the cubicles, so I had to hold the main door closed with my chair while I was doing my business. Often people would try to open the door and be confused as to why it wasn't budging.
It wasn't ideal, but it worked out okay.
Geography department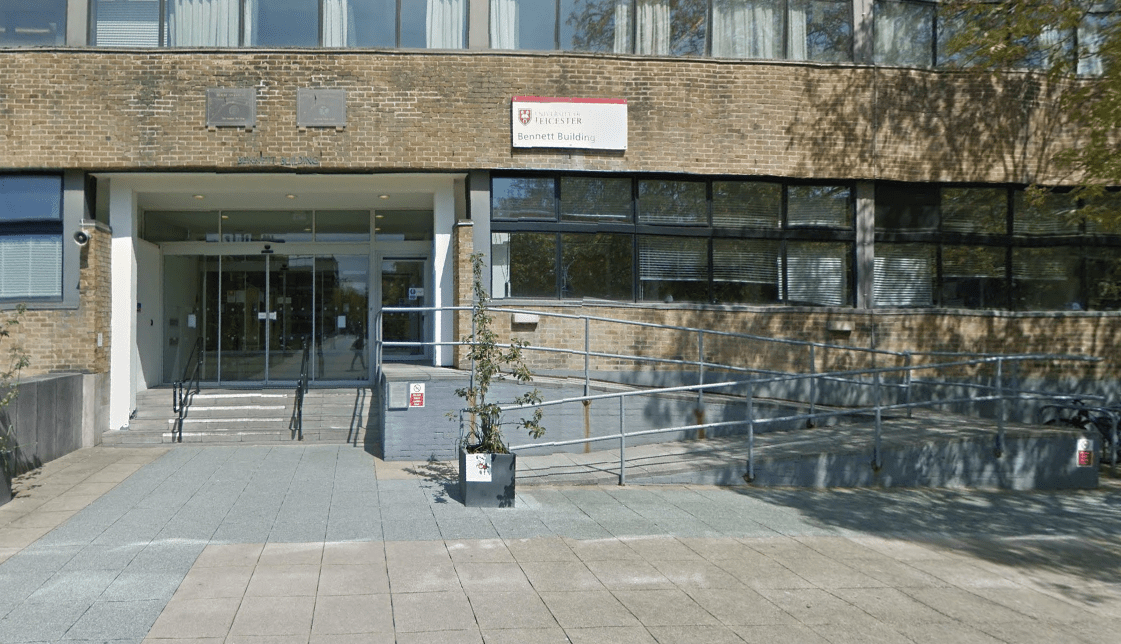 During my master's degree, I was based in the geography department, called the Bennett building, which also had pretty good accessibility. Just like the physics department, there were steps up to the front door, but there was a ramp to the side for wheelchair users and an electric door.
There was lift access to upstairs, but it wasn't always easy to get into it. At the start of my course, the interior of the lift was clad in wooden boards. The cladding made the lift a few inches smaller than it would have been without it so this made it a bit difficult fitting my chair in it. It took a while for them to remove the cladding, but once they did, I could fit in better.
The geography department had an accessible toilet, but it was only on the bottom floor, so I had to go down in the lift whenever I needed the toilet. It's not ideal if you are desperate!
The Student Union Building
The student union building underwent a £17 million refurbishment relatively recently in 2008, one year before I arrived. It was a massive improvement on the previous union building, which dated back to the 50s. The new union was accessible throughout (apart from one small bit at the top but I didn't really need to go up there). Lifts provided access to all floors, and there were a few accessible toilets on each floor. However, some of them were bigger than others for some reason. Why can't they all be the same size? Preferably big!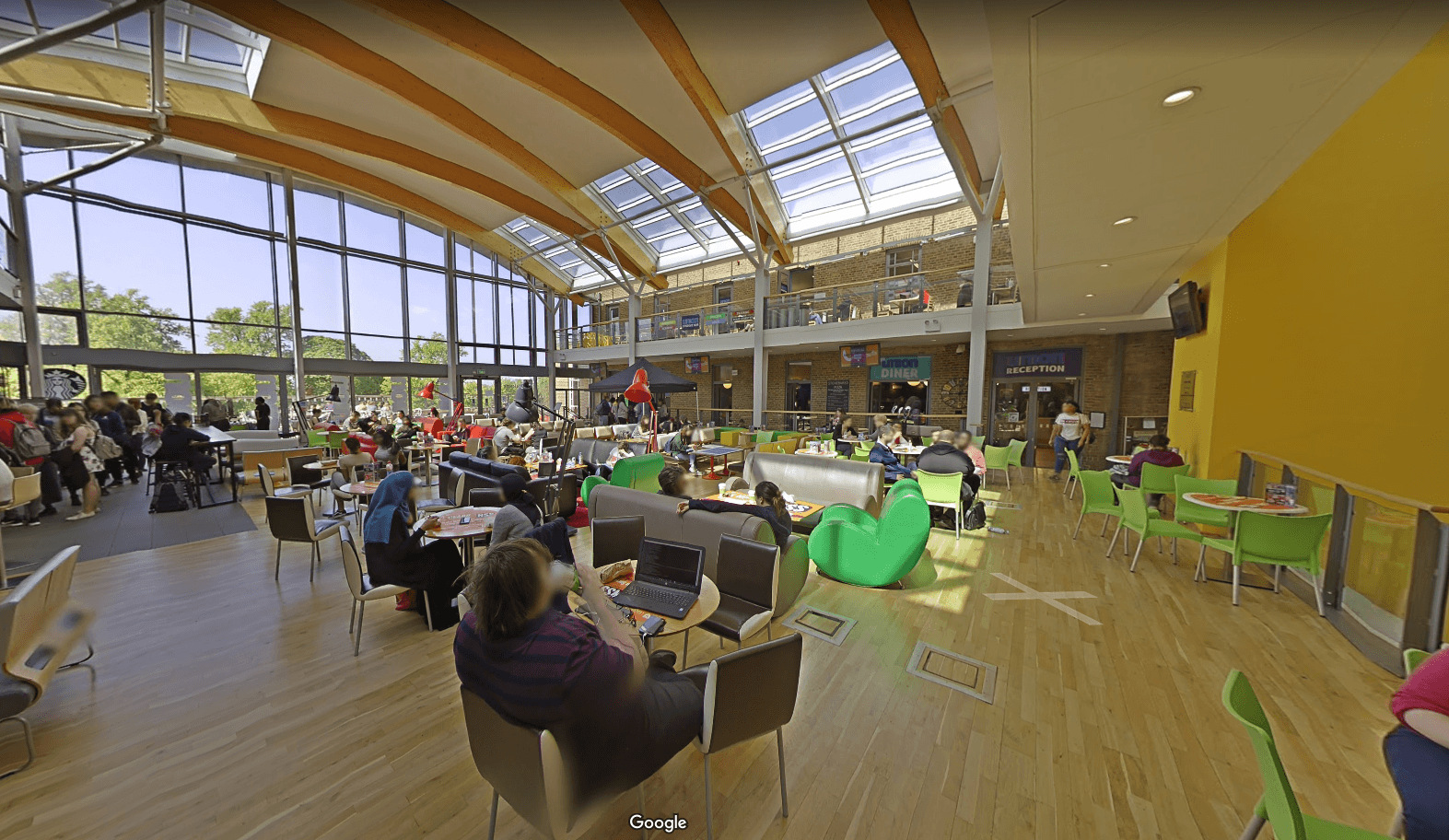 Part of the student union building is an O2 Academy where they had club nights and live music. It's a great venue, and I spent many happy nights there. Plus it has good accessibility. There is a lift that provides access to the main dance floor and to the balcony. Accessible toilets are on each level of the O2 Academy as well, which was good.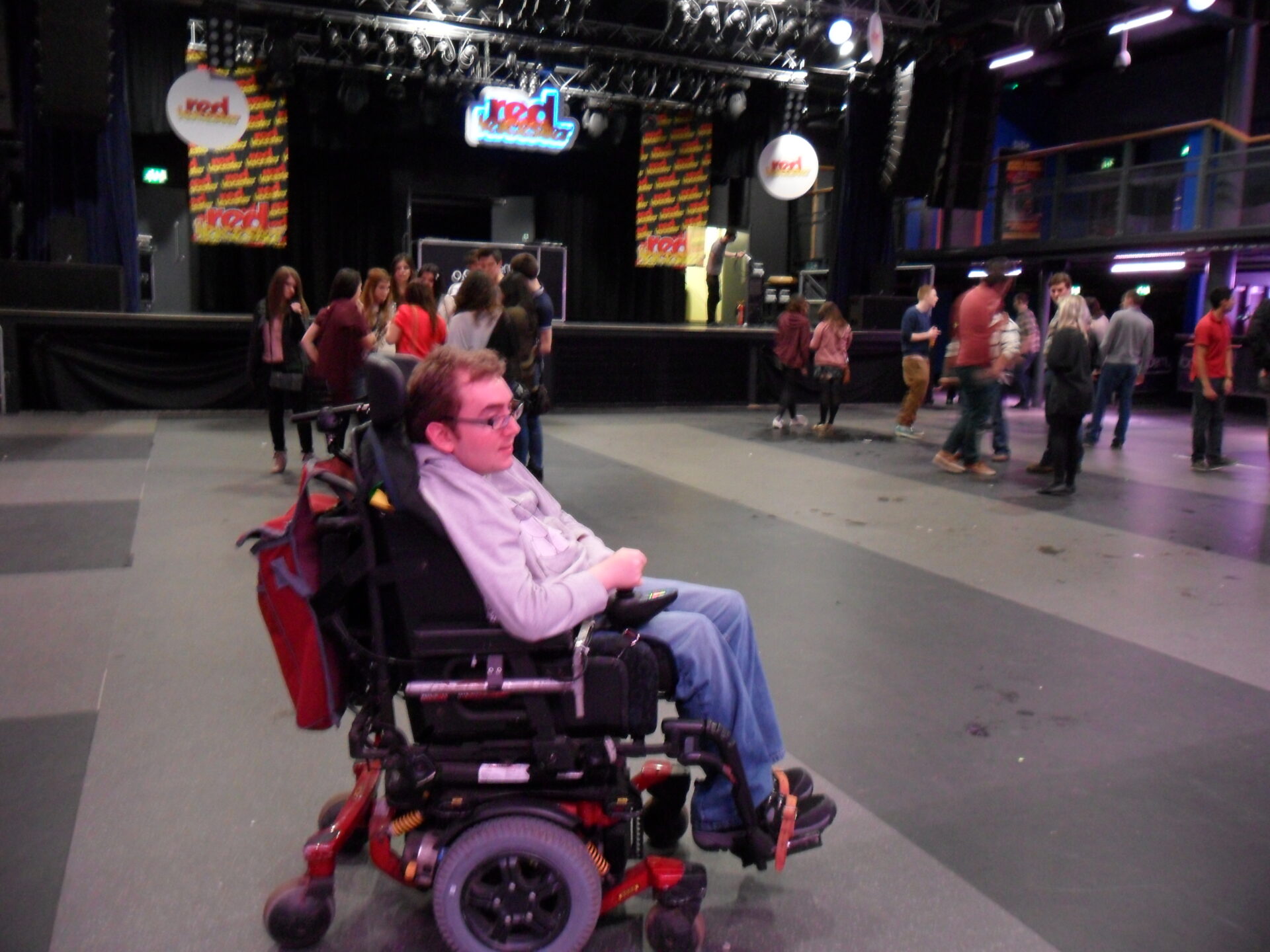 The Library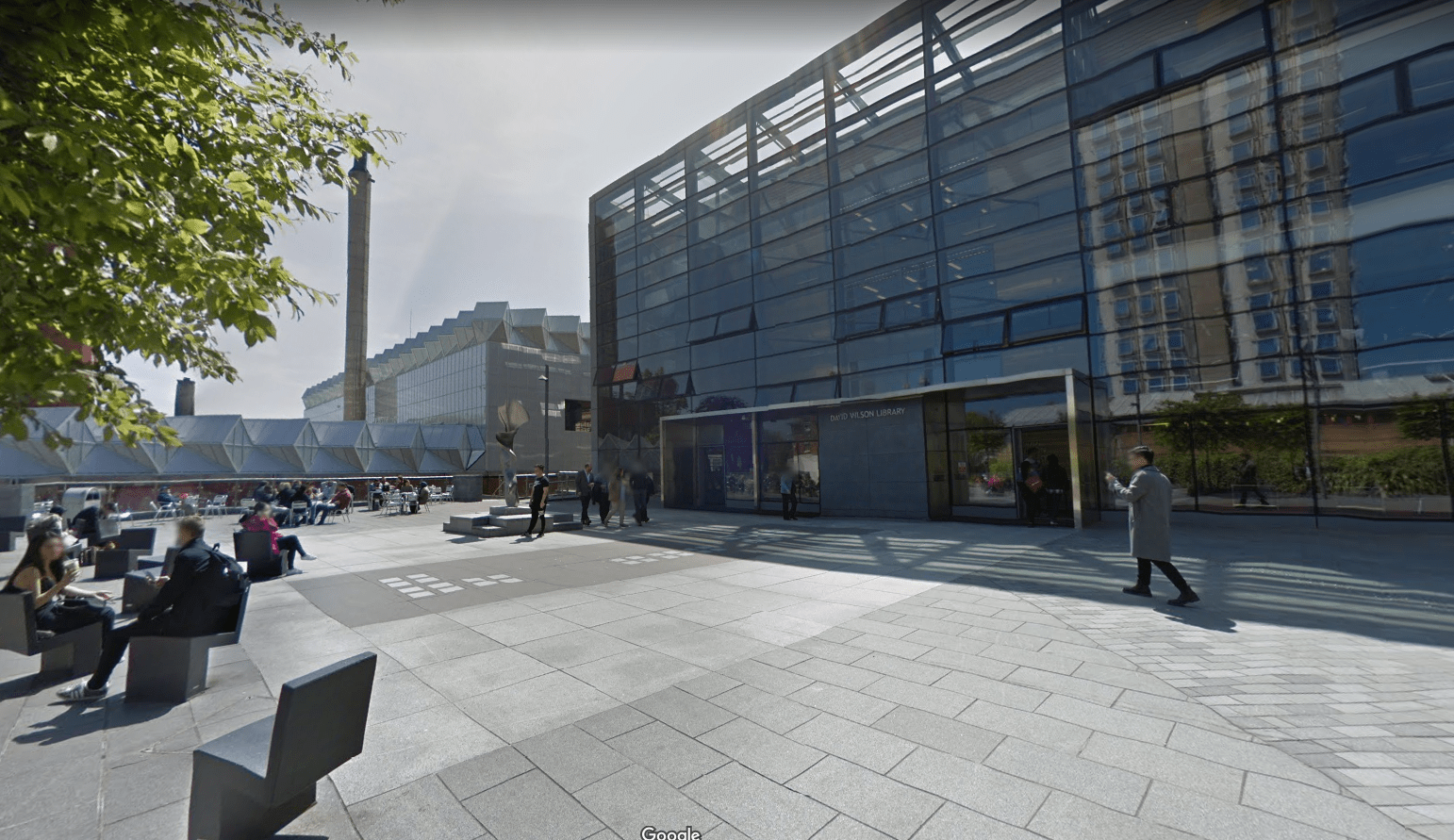 The library was another new building that was constructed one year before I started. Initially, there were some steps leading to a raised flat area in front of the library. A ramp was hidden down the side for wheelchair access.
However, soon after the library was built, they got rid of the steps and changed it into a large smooth sloping walkway that could be used by everyone. It was much better than it was initially, but I don't know why they didn't just do that in the first place. Oh well, they got there in the end.
The inside of the library has good access. There is lift access to all floors, accessible toilets on each level, and plenty of space for manoeuvring. They even installed a ceiling hoist in a downstairs accessible loo, which was very useful.
Conclusion
Overall, the University of Leicester has pretty good accessibility. I was able to access the departments I needed to during my time there, and the University was willing to make adjustments. However, some buildings are quite old, and not all lecture theatres are accessible. In some, I encountered some very narrow doorways and only just managed to scrape through. I heard that De Montfort University (the other University in Leicester) has more students in wheelchairs. The buildings at De Montfort may be more accessible, and this may be the reason for them having more students in wheelchairs, but I don't know. I did have a positive experience at Leicester though so I do recommend it to other disabled students.
Feel free to message me if you have any questions or need further information about the accessibility of the University of Leicester.