On 27 March I went to Naidex. In case you are not aware Naidex is a big disability exhibition showcasing all sorts of things from wheelchairs to accessible holiday companies, and assistive technology to disability sports. It's held at the NEC in Birmingham.
I like going to Naidex because it's one of the few places where I don't feel like a minority. Normally disabled people are outnumbered by able-bodied people, but at Naidex it seems like it was the other way round. There were literally disabled people all over the shop. Hundreds of wheelchair users everywhere you look.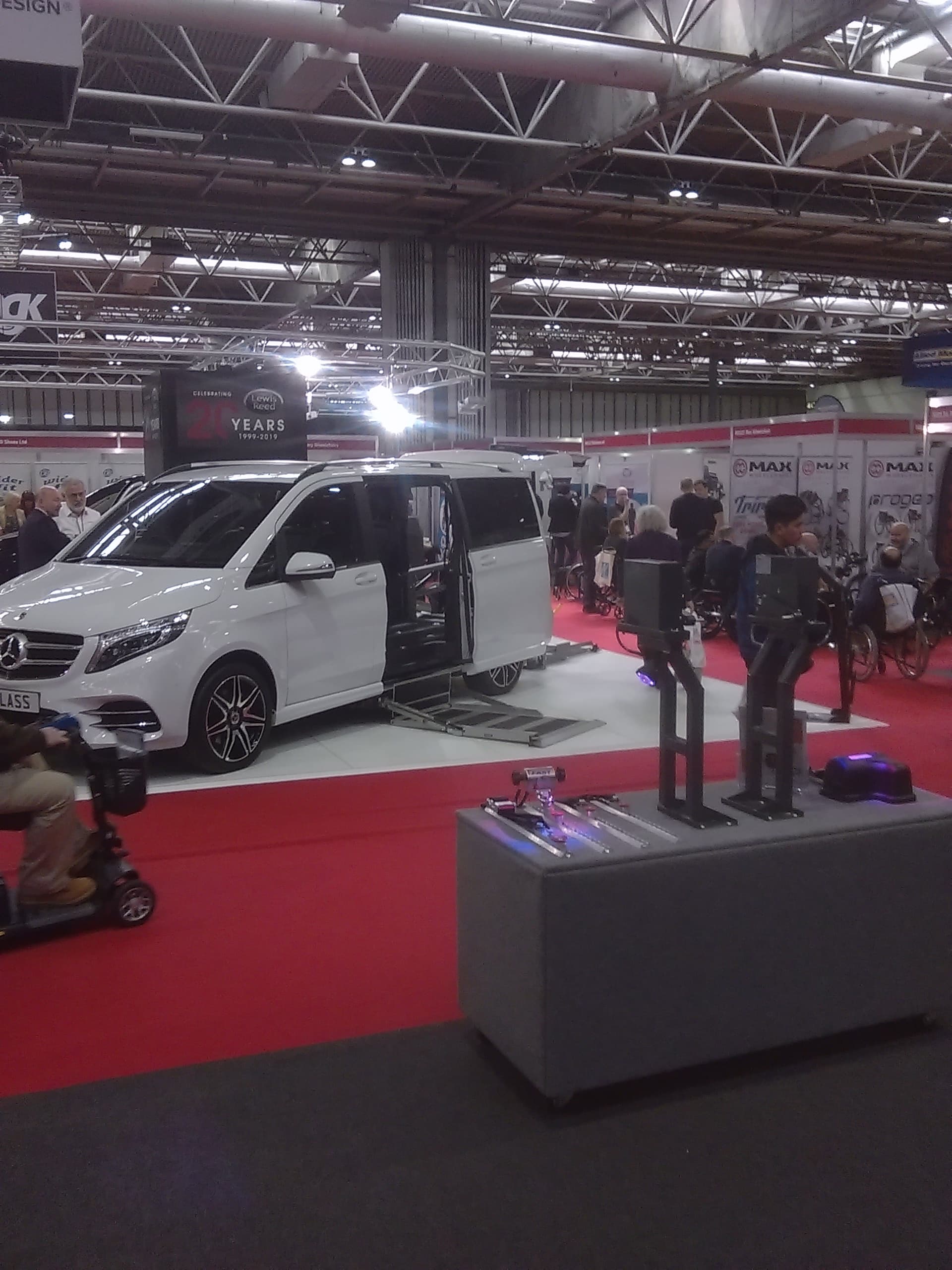 The primary reason I went to Naidex was to look at new manual chairs. I have had my current manual chair for about 4 or 5 years now so we are thinking about getting a new one. There are lots of wheelchair manufacturers exhibiting chairs at Naidex, so it's a good place to go to have at them and speak to some of the experts.
At this stage we are thinking that we might keep the same frame that I have at the moment (an Ibis) and put my new moulded seat in it. The Ibis is a pretty decent chair. It tilts and it has power assist to help people pushing it.
However, I was hoping to get something with bigger wheels and maybe better suspension to give me a smoother ride when going over rough ground. But if they put the same moulded seat that I have in my powerchair into the Ibis I think it will be more comfortable anyway.
Things That Caught My Eye At Naidex
there were a number of things that caught my eye Naidex this year.
Firstly there was a company called Divecor exhibiting who help disabled people to scuba dive. Scuba diving is something I have been interested in trying for a while. Logistically it might be a bit tricky for me to do it but I'm going to do some more research and speak to other disabled people that have done it before and get some advice.
I know of some disabled people who are more severely disabled than I am that have been scuba diving so it should be possible for me to do it.
Lots of accessible travel companies were exhibiting at Naidex, which was good to see. They are useful as they can take the hassle out of organising your holiday while making sure that everything will be accessible.
Here's a couple you might want to check out. Destination Everywhere is an accessible travel company offering trips to places like South Africa, Romania, and Indonesia, amongst others. Limitless Travel offer accessible holidays in the UK as well as in Europe. In fact, I am going to Sicily in October with Limitless Travel so I'll let you know what they are like afterwards.
I also particularly like the look of the off-road chairs. There's a company called Terrain Hopper who have a number of off-road mobility scooters. They look like absolute beasts!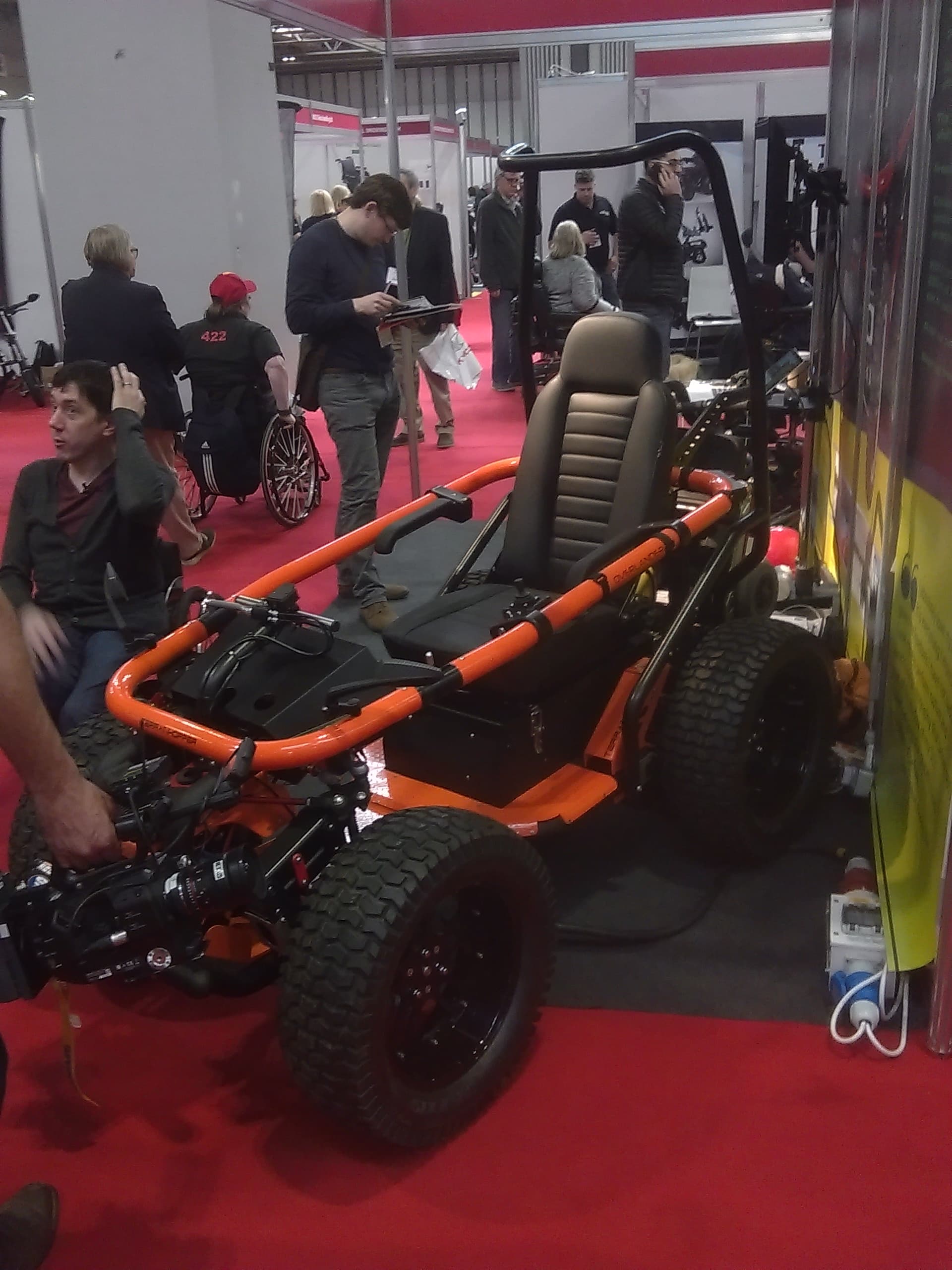 They look more like a dune buggy then a powerchair and it can cope with almost any terrain. Sand, snow, rocks or hills, look to be no match for this bad boy.
It can be operated with a normal wheelchair joystick or other controls depending on your ability.
The company are actually based in Lincolnshire so I want to go down to their place sometime soon and see if I can try one out. It would be awesome if I could take it for a spin in a hilly and off-road place like the Lincolnshire Wolds, or the Peak District.
Terrain Hopper offer test drives in a number of different places around the UK so get in touch with them if you want to try it out.
Naidex also had a Smart Home section where there was lots of smart technology like remote operated lights, button operated blinds, and voice-activated gizmos. In this section there was a robot called the Genie Connect which is designed to keep people company when they live alone.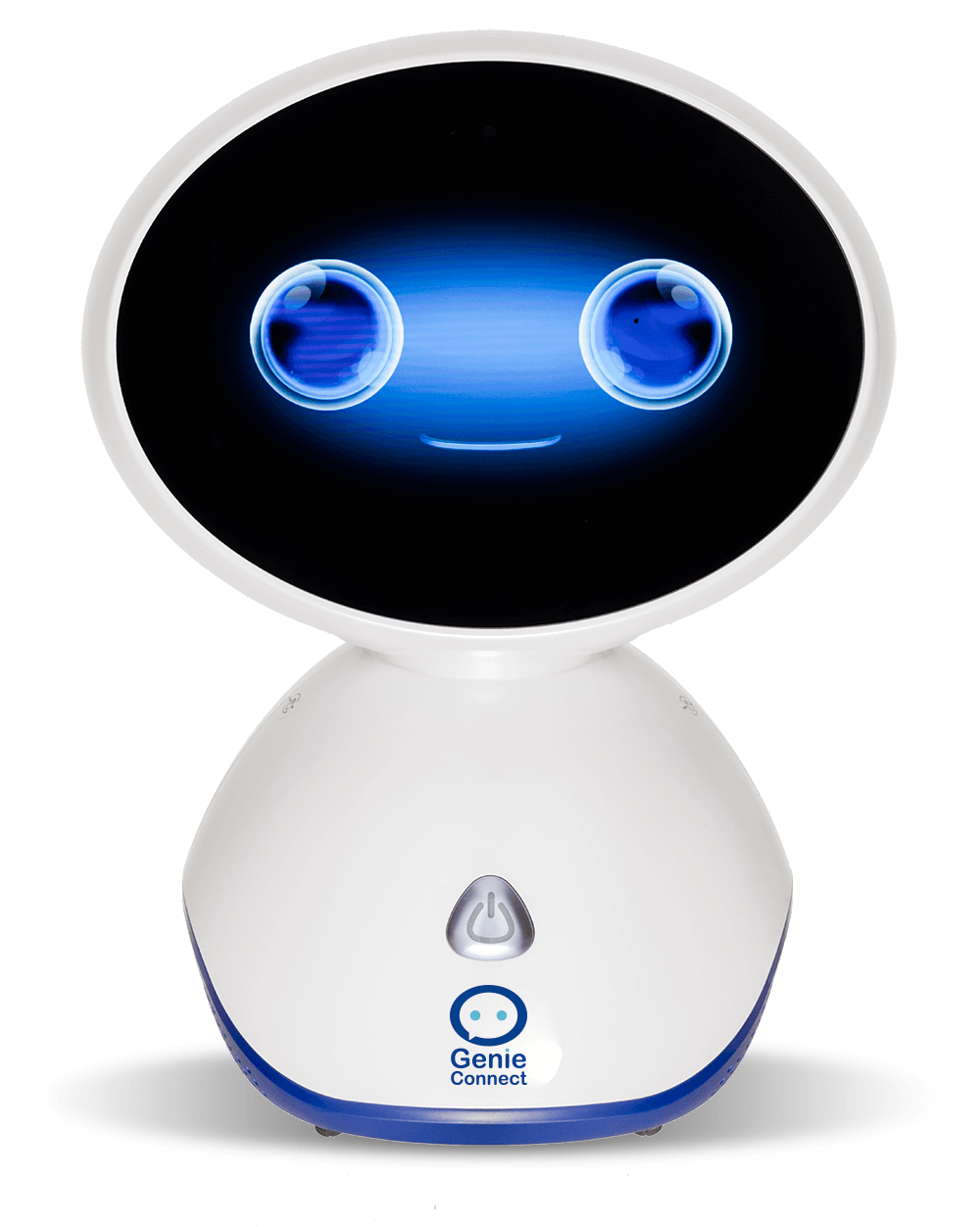 You can talk to it and it will answer your questions, and can remind you about medication or appointments ect. You can also use it for video calling friends and family and can even connect you with other users with similar interests. It seems to be a useful way to try and reduce loneliness for people. Also it looks quite cute.
So, overall I enjoyed going to Naidex this year. I'm going to be checking out Divecor and Terrain Hopper so watch this space for how I get on.
Did you go to Naidex this year? If so, what did you think of it?