Every year, in November and December, hundreds of grey seals gather on the beach to breed at Donna Nook Nature Reserve in North Lincolnshire.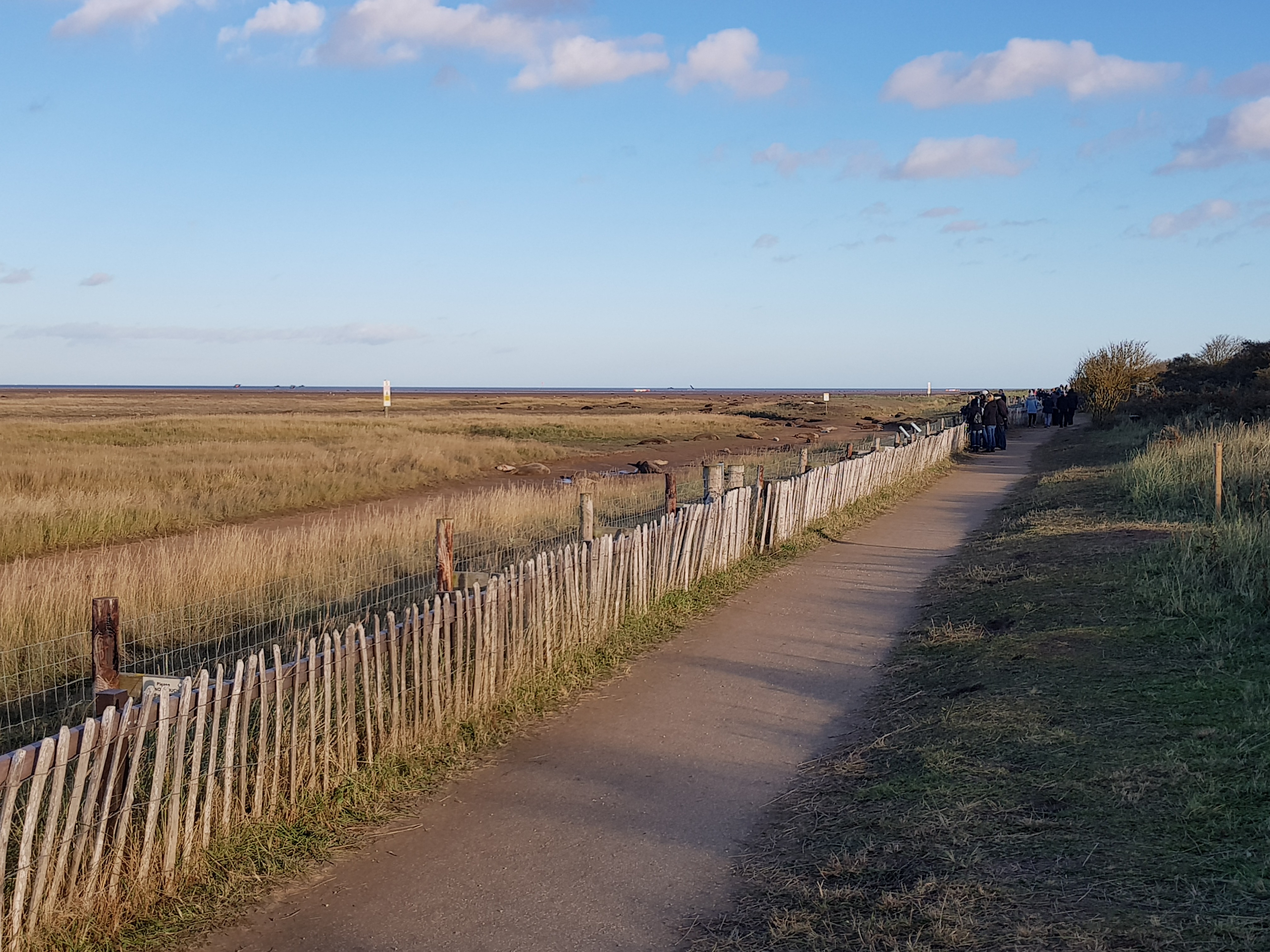 The area hosts 38% of the world's population of grey seals and it attracts hundreds of visitors who want to catch a glimpse of the baby seals. I went to see the seals for the first time the other day and it was fantastic.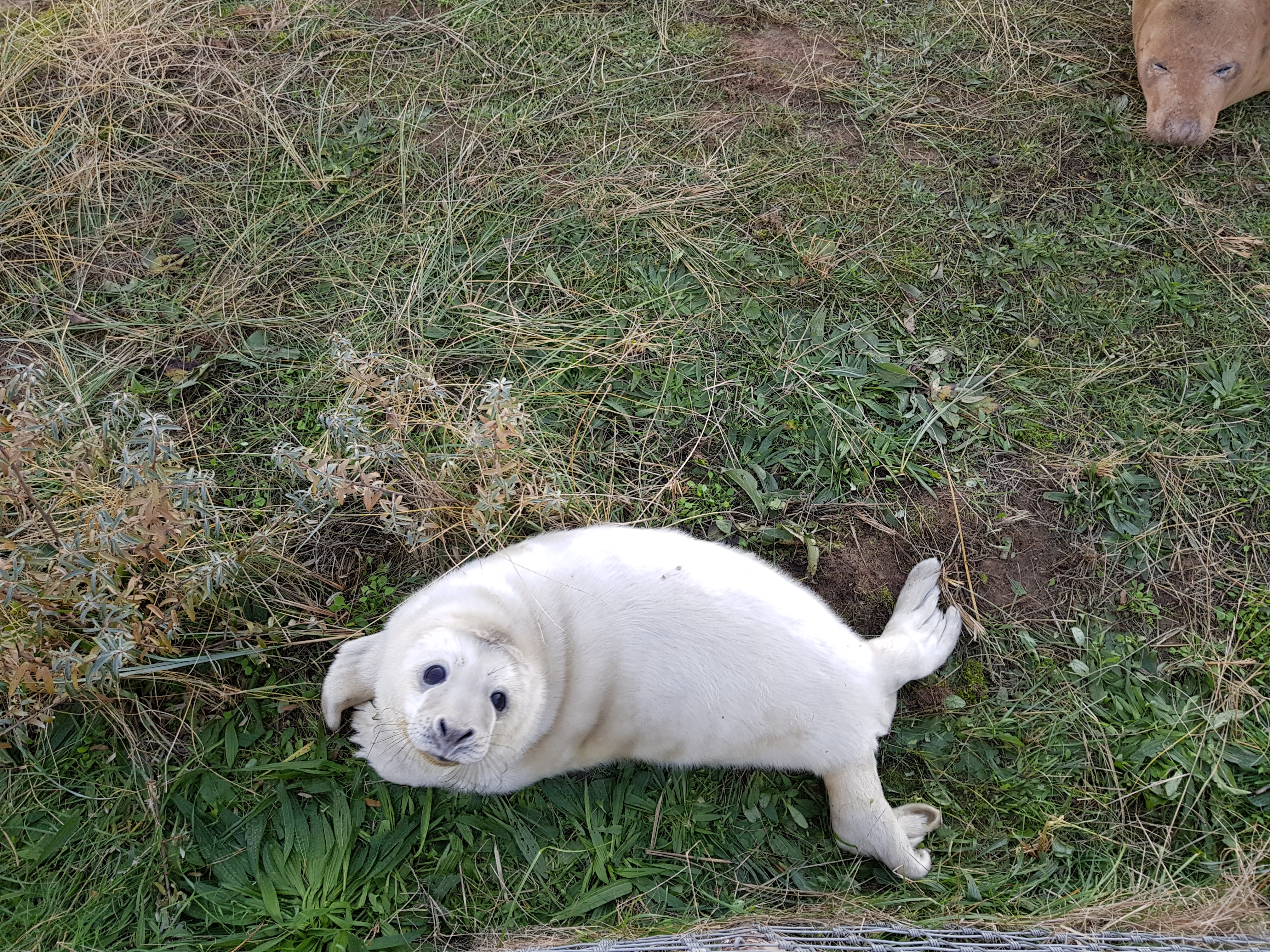 Donna Nook is an hour's drive from my home and upon arriving we were directed to a car park near to the beach. There were a number of disabled parking spaces here and a path going from the car park to the beach. The seals were a five-minute walk from the car park.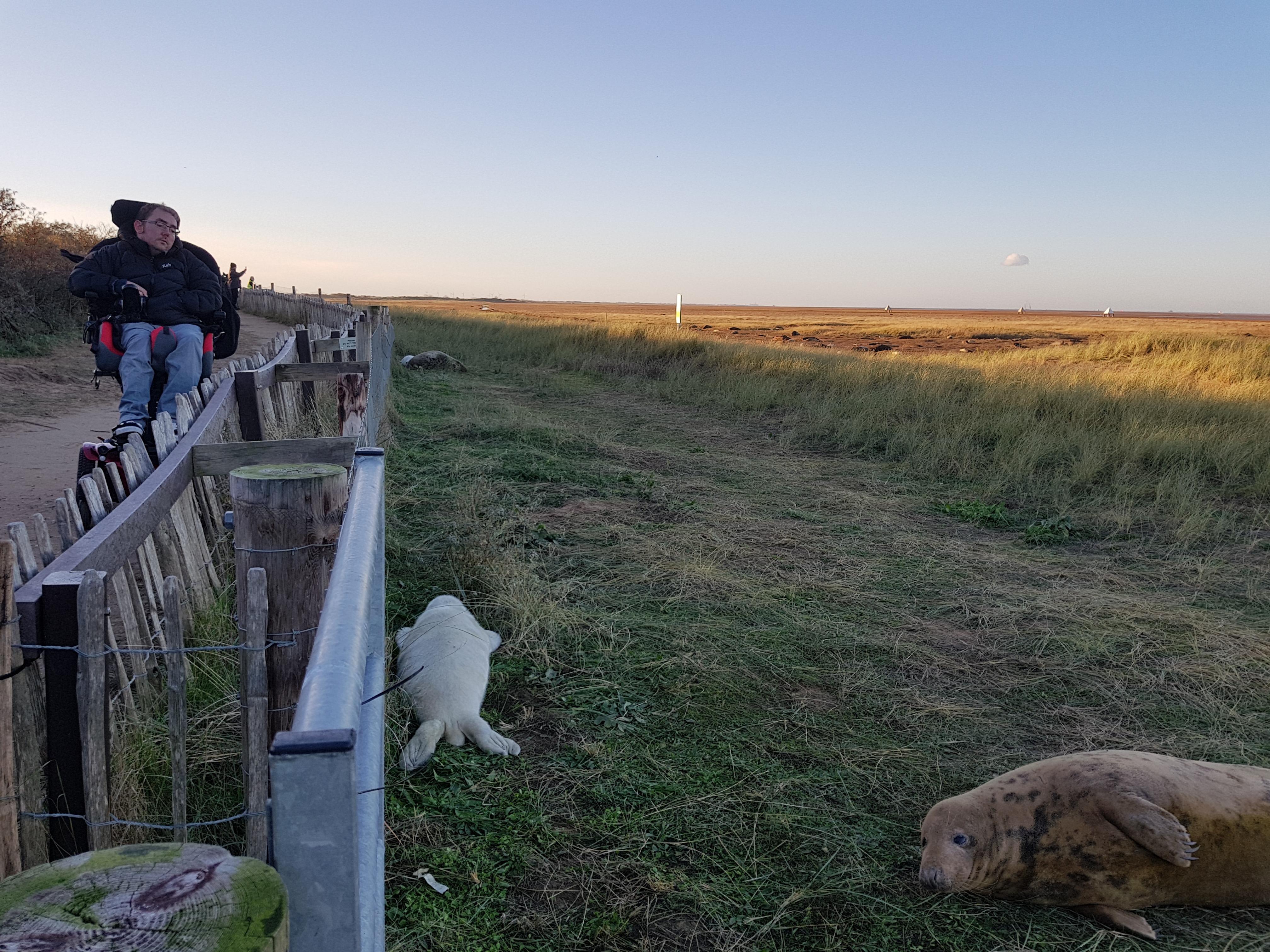 There is a smooth path running along the back of the beach with a fence to keep visitors away from the seals. You can't touch the seals because if the mother smells humans on the pups they may abandon it. Also they can bite – even the pups have sharp teeth.
There were literally hundreds of seals scattered along the beach. Some came right up to the edge of the fence, including the pups. I saw some pups who had obviously been born earlier that day because they were still covered in gunk, and the afterbirth was lying nearby.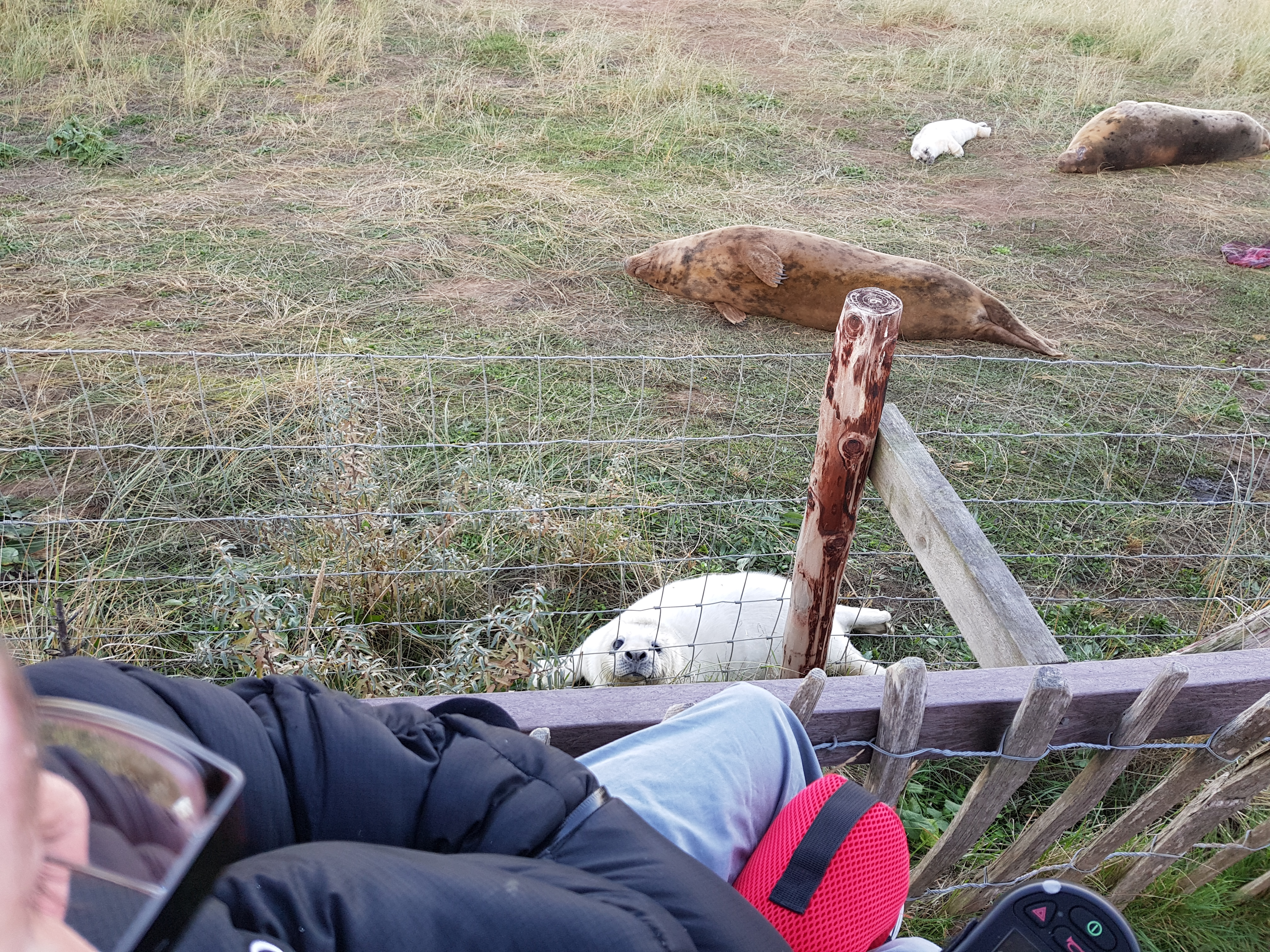 It was great watching the pups crawling and flopping about. Most of the older seals were just lying around trying to catch up on some sleep.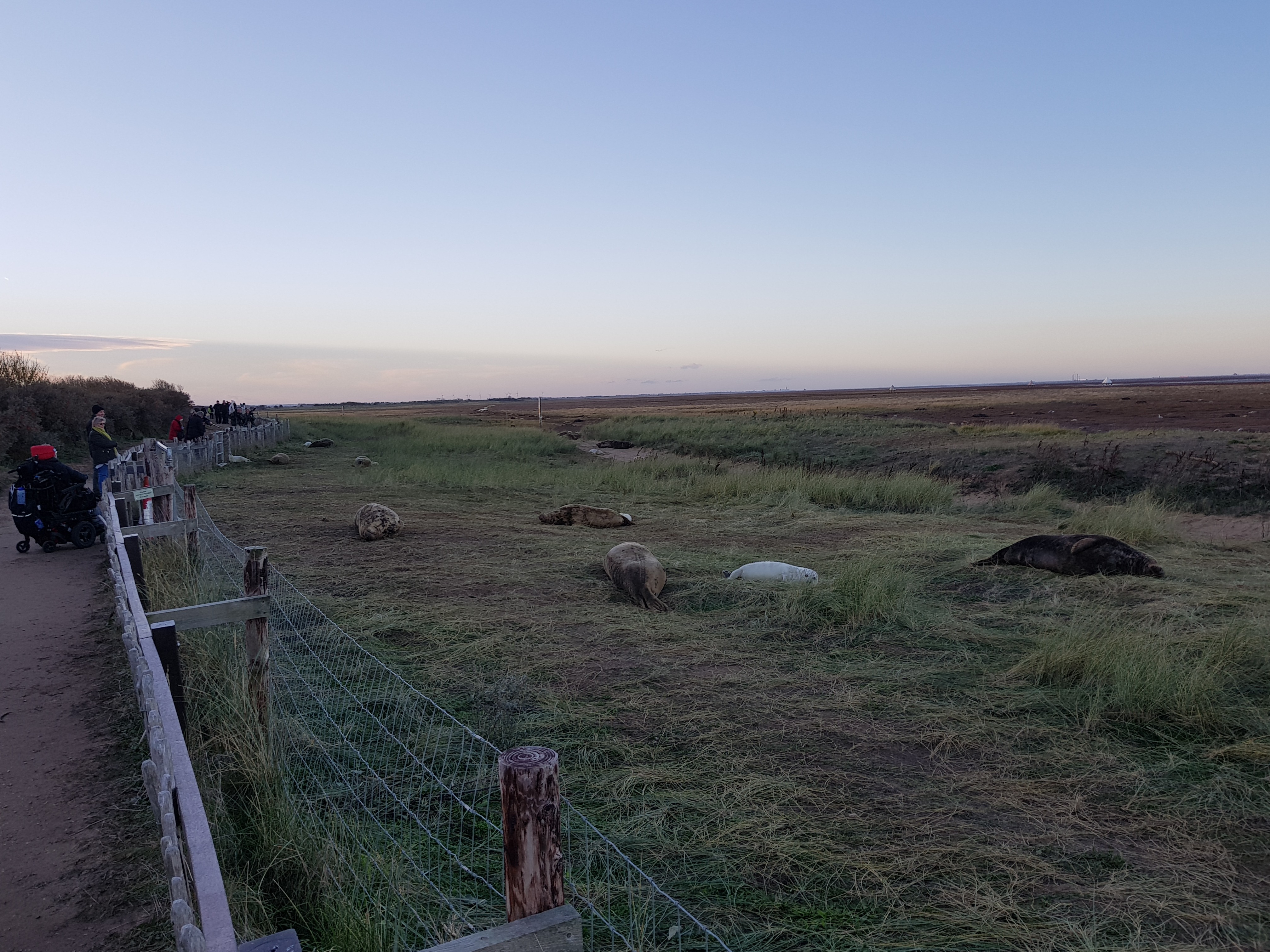 The mothers kept a close eye on the pups and some were quite protective of them. At one point, one of the pups was right next to the fence and my carer was leaning over trying to take a photo of it. The mother came up to the fence and grunted loudly at my carer as he leaned over. It had the desired effect as he quickly retreated!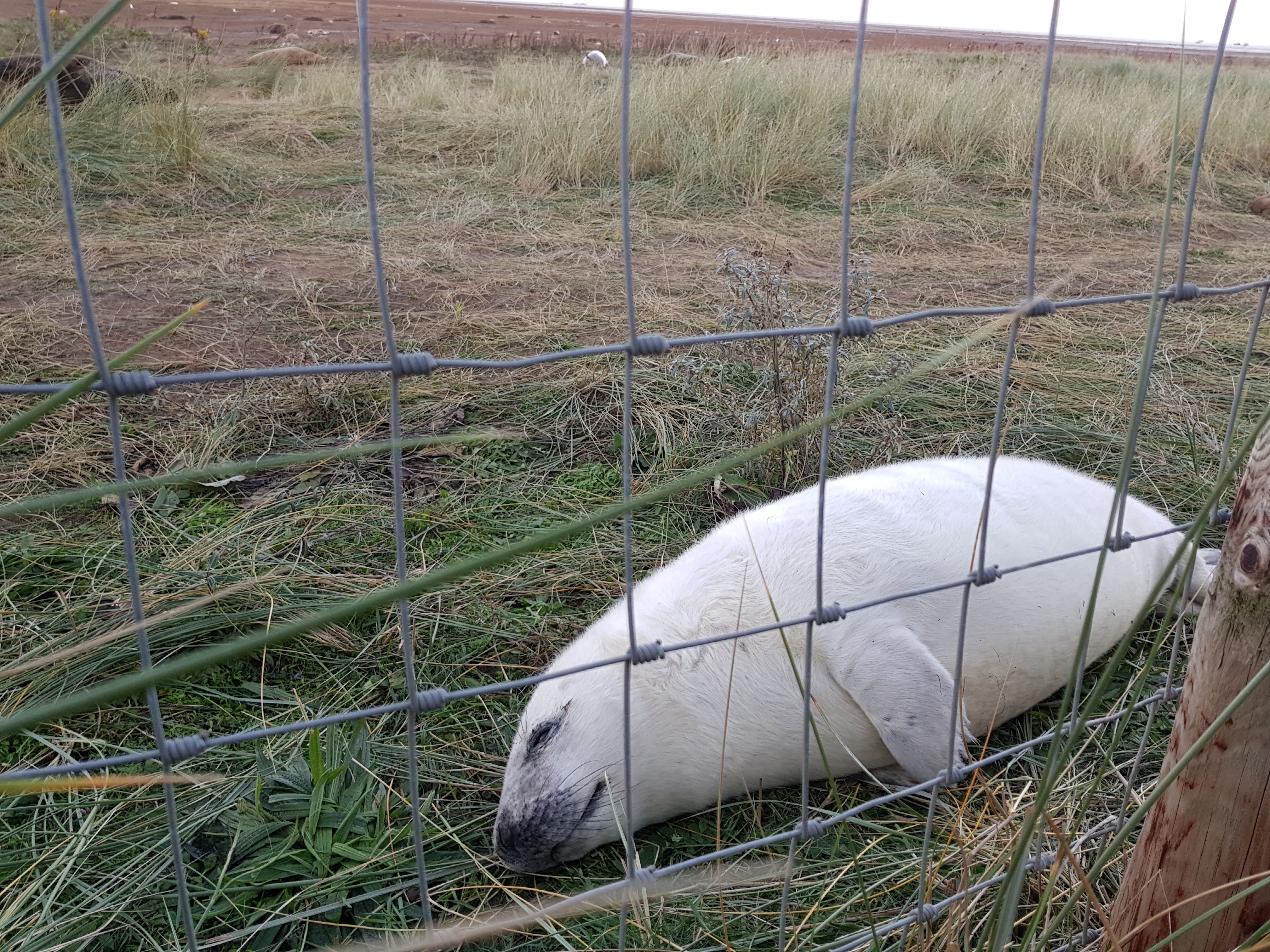 Nearby to the area is a military bombing range and Typhoon jets flew over a number of times. The seals didn't seem to be too bothered by the roar of the jets as they flew overhead. They continued to slumber and most didn't even lift their head to see what was going on.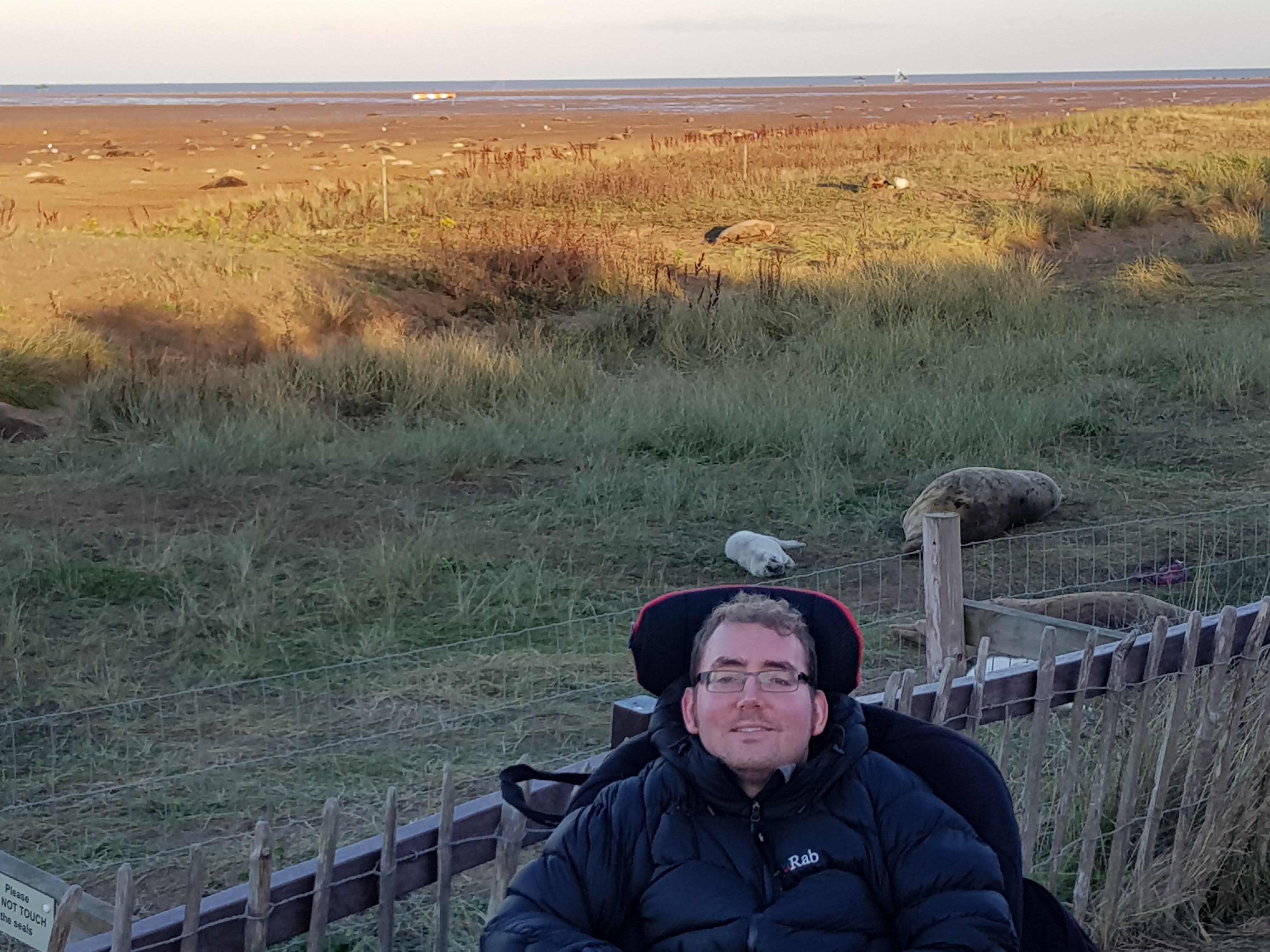 The number of seals at Donna Nook is increasing every day – the latest estimate was over a thousand in total. Do try and get down to see the seals if you can.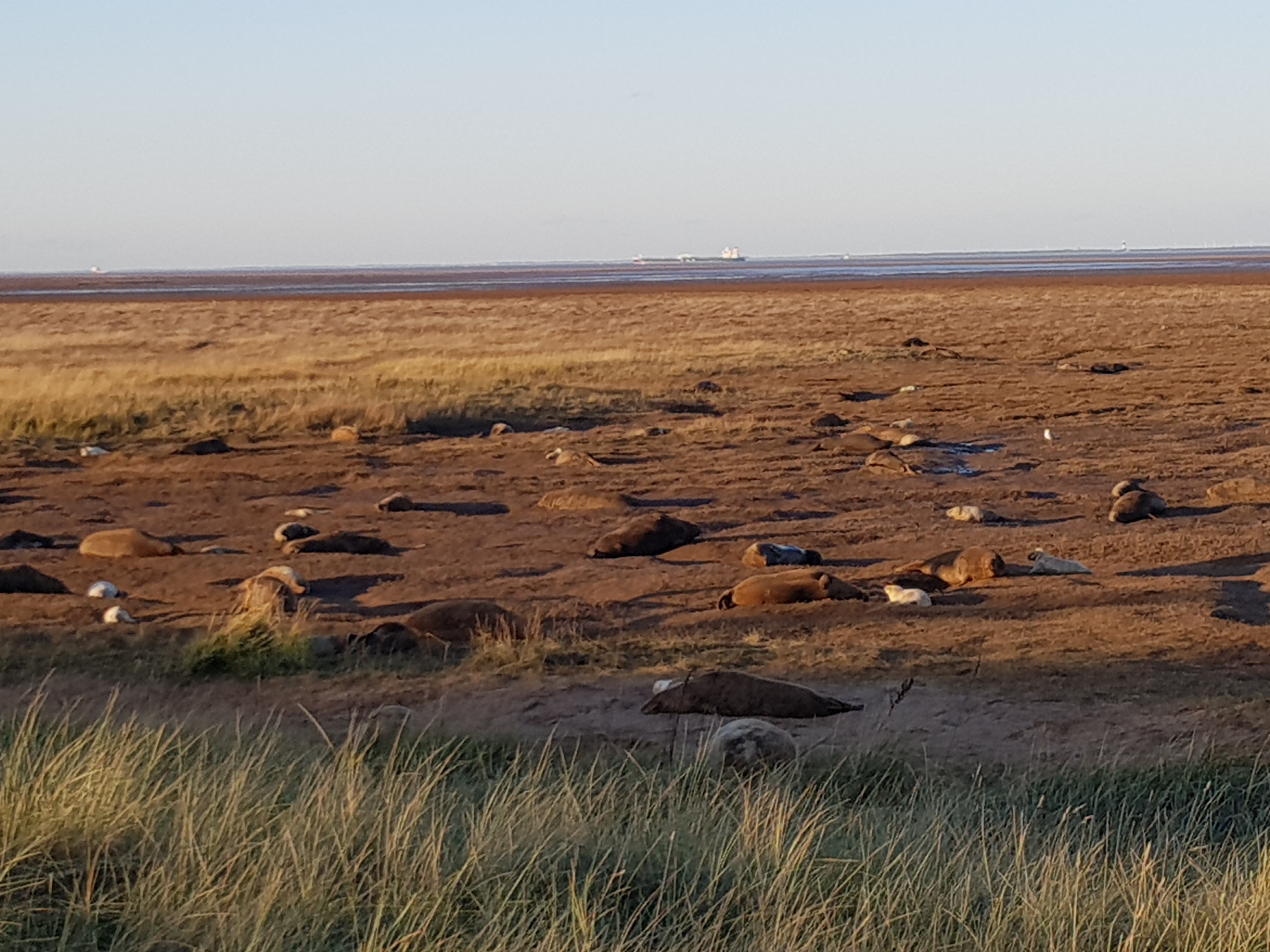 It's amazing to be able to get so close to wild animals like these, especially ones that have literally just been born.