Do you want to take up a new hobby? Do you like adrenaline? Then how about skiing?
There are lots of ski resorts around the world that cater for disabled people. These include the US, Italy, France, Sweden, Switzerland or Austria. This Disability Snowsport UK webpage gives a list of disability-friendly resorts that you can go to.
I went skiing myself in Åre (pronounced aura), Sweden, in 2005. I went with an organisation called the Back up Trust who offer activity courses for spinally injured people. The courses are designed to improve people's confidence and independence following a spinal cord injury. I was with a group of young people who all had spinal injuries like myself.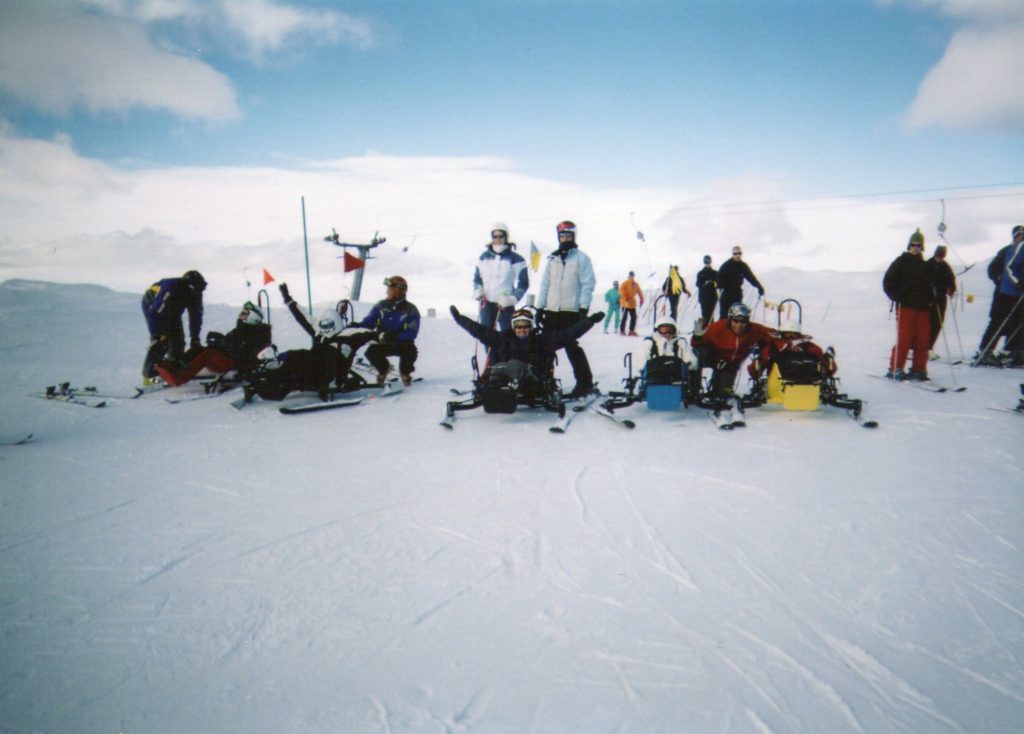 Åre is a fantastic place. One of the best ski resorts in Europe. It hosted the world Alpine ski Championships in 2007. Imagine sweeping snow coated mountains covered in pine forests, sat next to a huge frozen lake. The ice is thick enough to land a plane on it!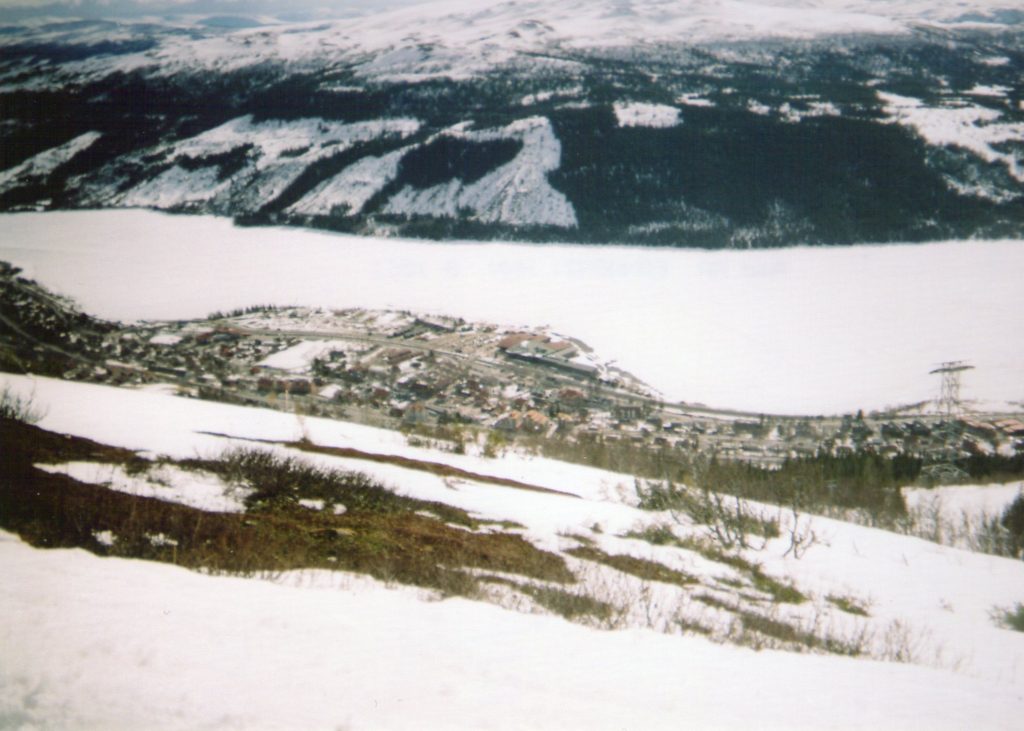 What makes it even better though is that it has one of the best disabled ski schools in Europe: Totalskidskolan They have all the equipment necessary to allow disabled people to ski, and all the instructors are extremely friendly and excellent teachers.
I used a ski kart which was basically like a go-kart, but with skis instead of wheels. Every person in the group had their own ski instructor. Mine skied behind me and was able to steer if he needed to. However, I could also steer it myself by pushing levers forwards and backwards. These levers rotated skis on the front of the kart inwards and outwards, in order to change direction. Look at the video below which shows what a ski kart is like:
We went skiing every day (I was there for a week), and by the end of the week we were given a ski kart licence. This means that I could use it without an instructor if I wanted to. I went on as many different runs as possible, including the black runs and a half pipe! Adrenaline is addictive! Gliding down the mountain at high speed just feels incredible, especially if I can steer it myself. Every time we finished skiing for the day I would just be high as a kite!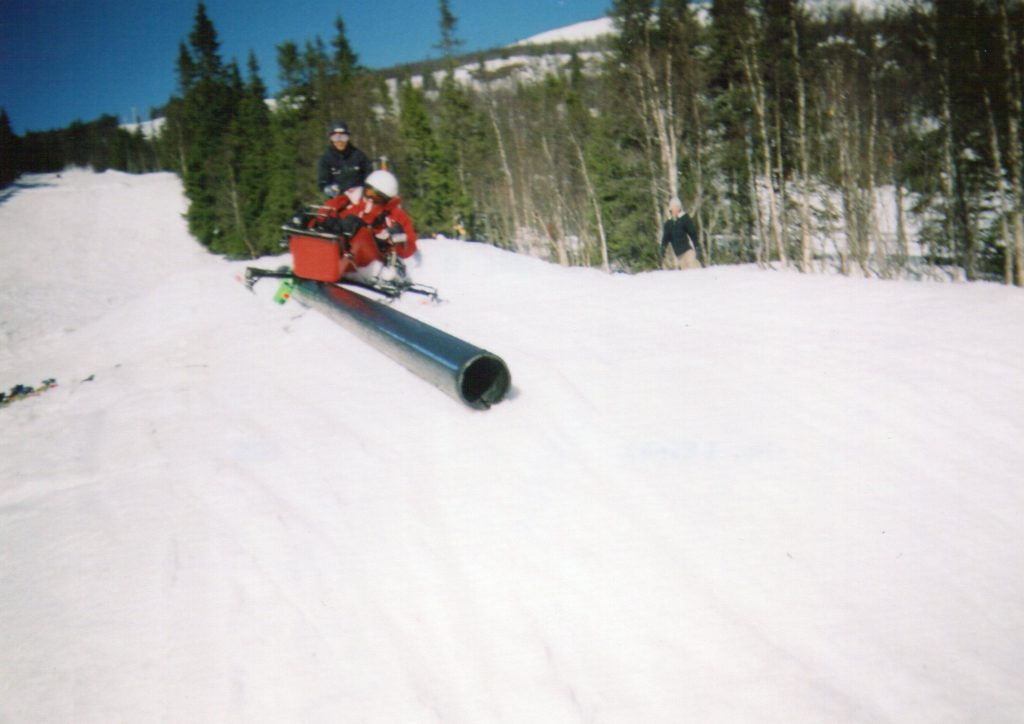 But it's not just about skiing. We also went reindeer sledging through the pine forests. But unlike Santa Claus, these were confined to the ground.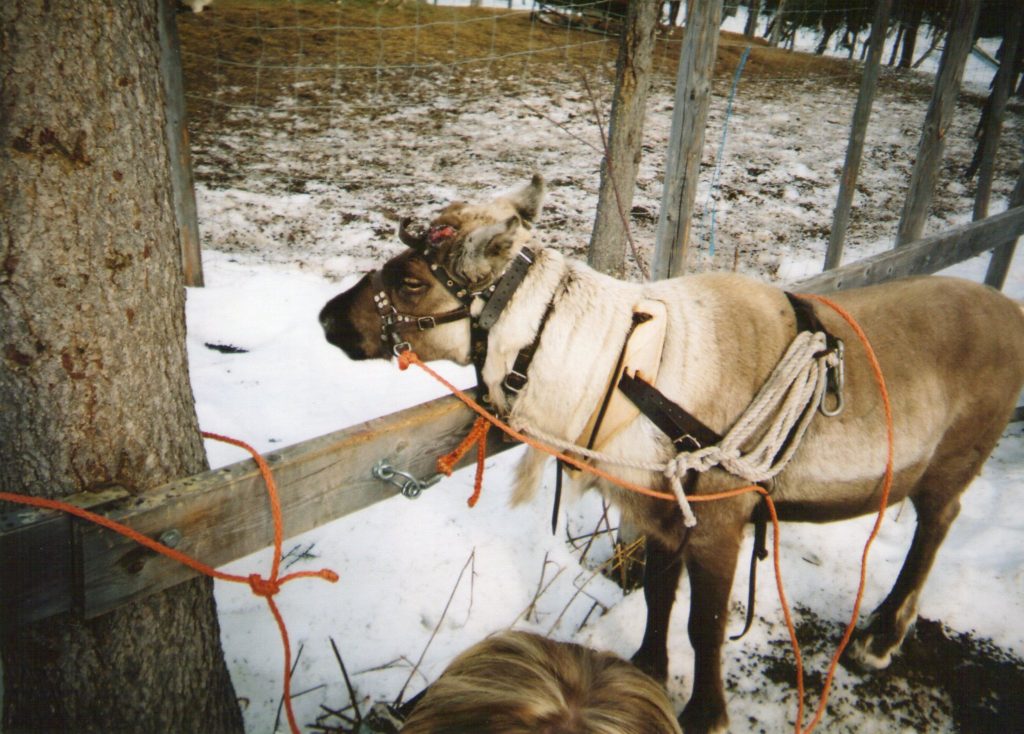 If reindeer sledging is a bit too laid-back for you, you can try a snowmobile across the frozen lake. These snowmobiles are capable of going up to 100 mph and across a frozen lake you can just let it fly! Of course, I had to go on one of these as well! They are perfect if you are an adrenaline junkie.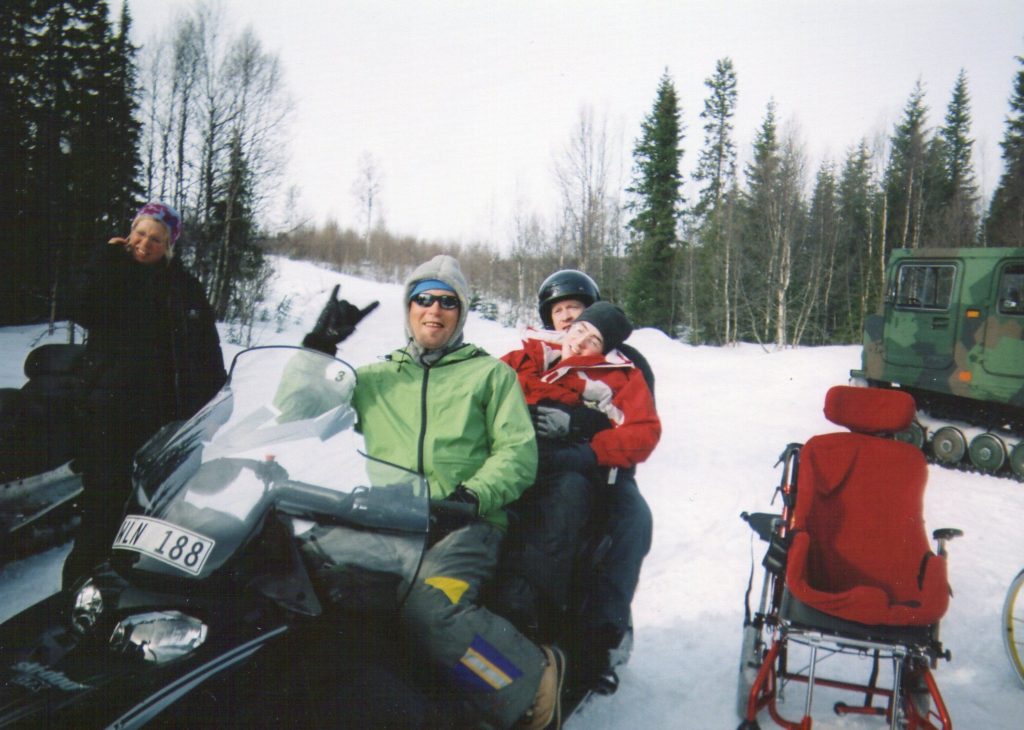 We also tried a spot of ice fishing on the lake. We had to drill a hole in the ice first and then put the fishing line down. We didn't catch anything though unfortunately.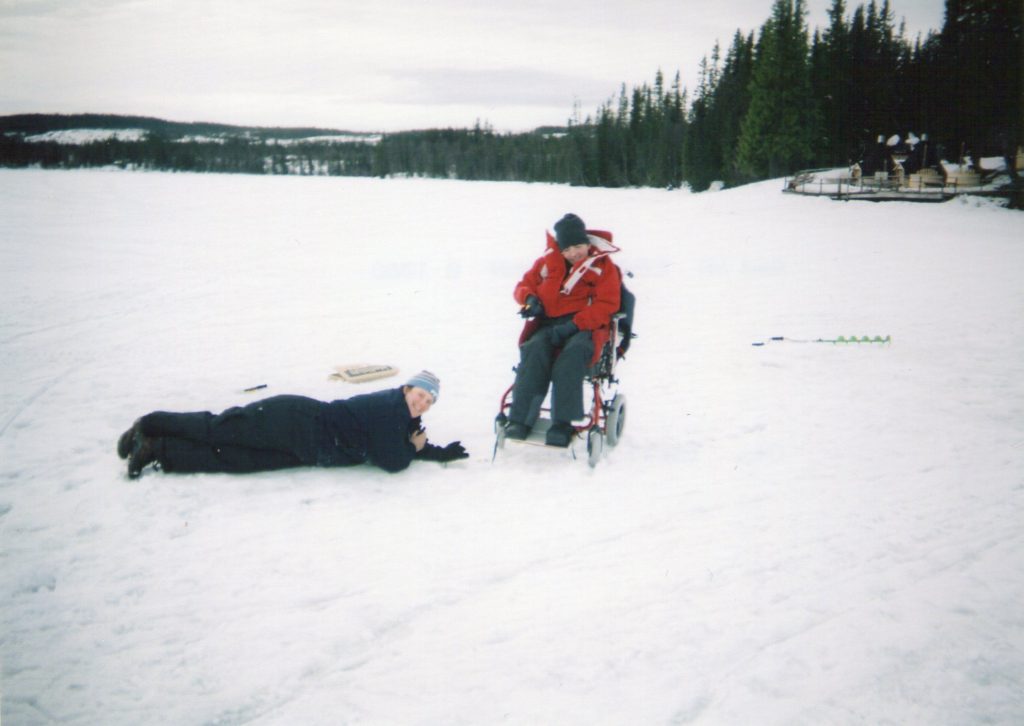 One day after skiing we even went to a rock concert in the town, this was my favourite day! Doesn't get much better than that!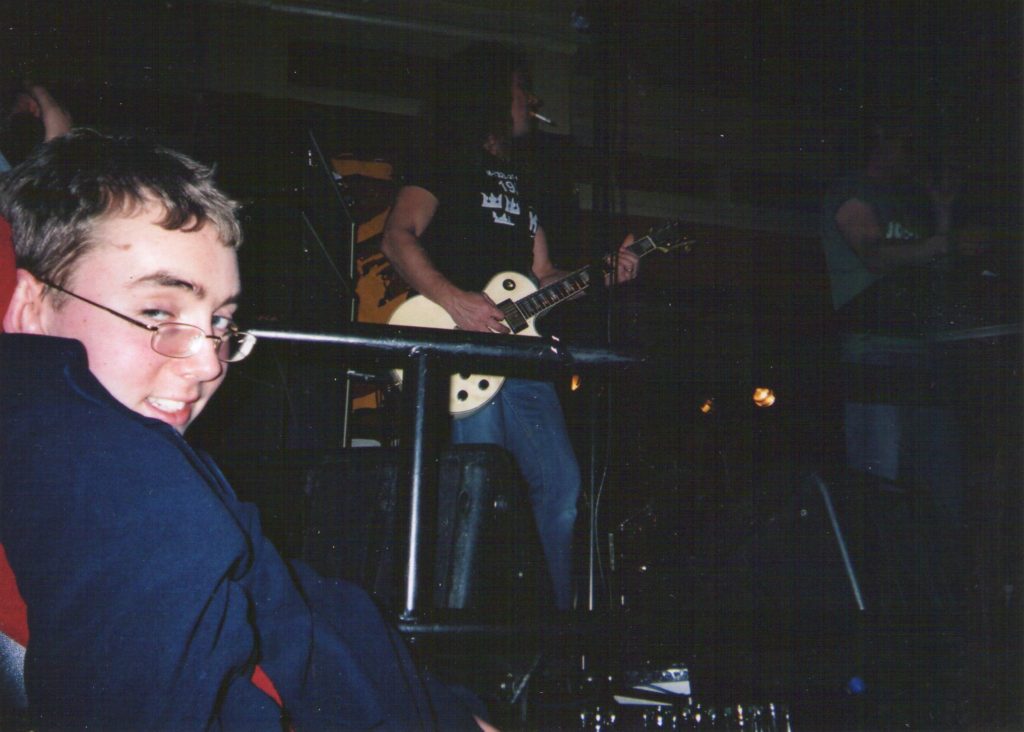 The hotel we stayed in, Åre Continental Inn, was brilliant. The staff were all really friendly, they even sang songs on stage to entertain the guests, and were actually really good at it!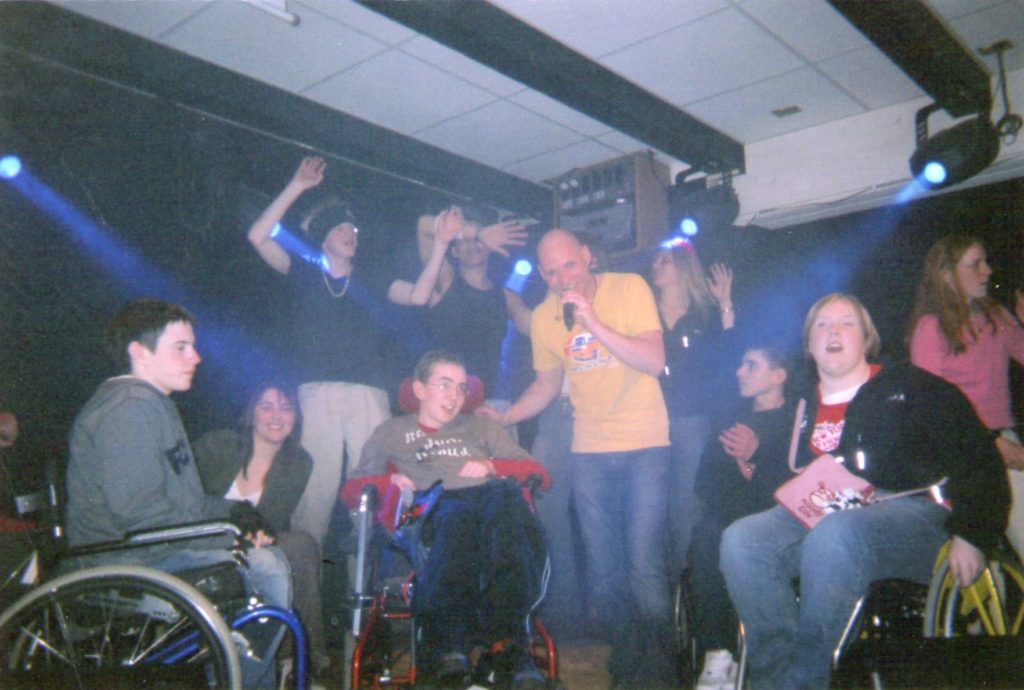 The hotel had a swimming pool and a sauna which were perfect for warming up after a day out in the snow. The sauna could be a bit awkward though. In Scandinavia they seem to like using the sauna naked. So I often found myself sharing it with a couple of naked guys, who were just casually having a conversation with each other. So I was just sat there (not completely naked, I wasn't ready for that!) just trying not to make eye contact with the other sweaty fleshy individuals in the room.
The food was also superb. They had lots of different foreign themed food as well as local specialities like reindeer burgers.
Most importantly though the wheelchair access was excellent and we had hoists to transfer into bed in our rooms.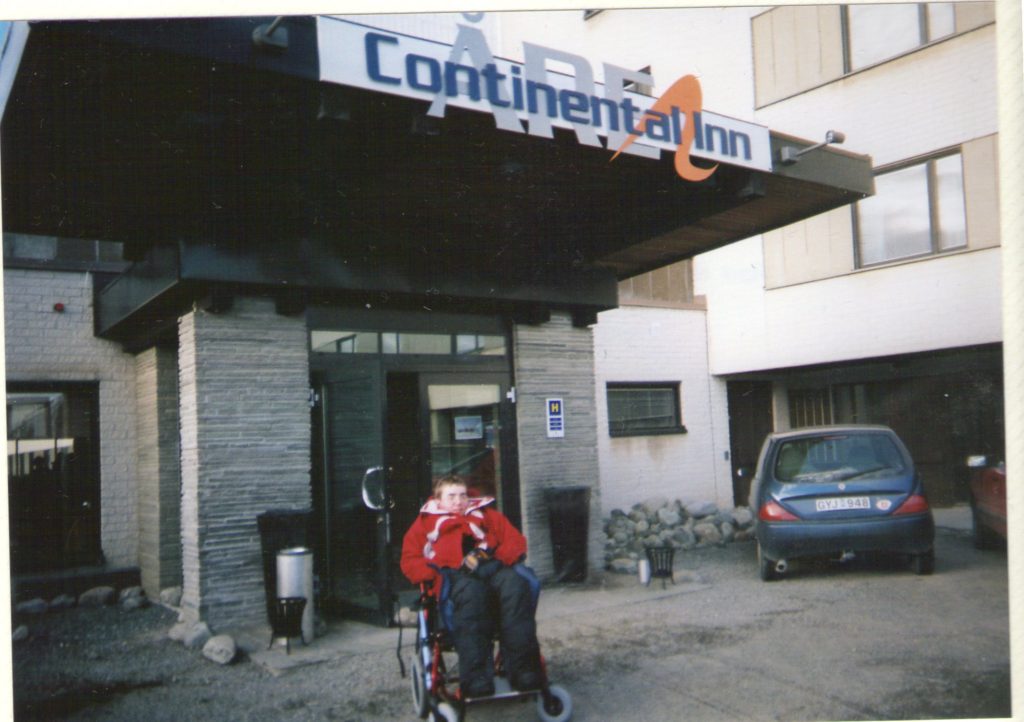 I can't fault the hotel at all. In fact I can't fault anything about the whole experience. There was just nothing I didn't like, and everything that I loved. Sometime soon I am going to do it again. Definitely.
So, if you like the idea of skiing look up your nearest dry ski slope and go and try it out. If you like that, then why not go abroad to a REAL ski slope and learn to ski in a beautiful place like Åre. Trust me, you will love it!
If you have a spinal injury I would definitely recommend checking out The Back up Trust. They offer lots of activity courses for spinally injured people at home and abroad. Likewise if you want to volunteer with The Back up Trust have a look at their website for details: http://www.backuptrust.org.uk/home